Delicious four ingredient braised beef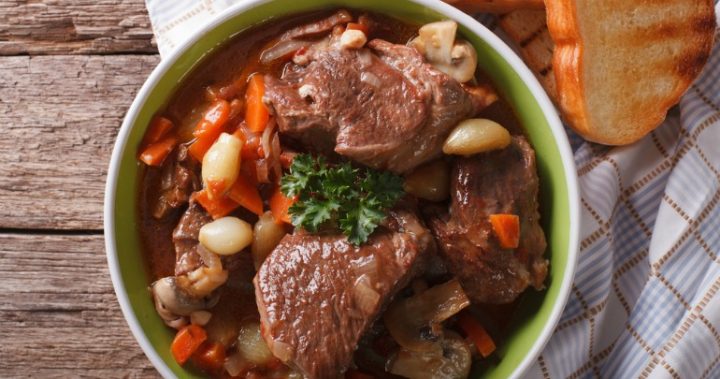 This super easy braised beef, which uses only four ingredients is certain to become a new favourite in your house. It is so good for a warming dinner on a cold winter's day, and is pretty much a set and forget meal – you can put it in the oven and forget it for the afternoon!
This is a delicious meal that you can prepare well in advance. It's perfect in place of your regular weekend roast dinner, and will fill your house with an amazing aroma.
Even better, it makes for the best leftover roast rolls the next day!
Ingredients
1 large can whole tomatoes
1 large carrot, sliced
1-1.5kg boneless beef chuck roast, tied with a string
1 head garlic, separated into cloves, left unpeeled
Method
1. Preheat oven to 150C.
2. Coarsely blend tomatoes with their juice in a food processor.
3. Place roast in a casserole dish with a lid (a tight fit is okay, as the meat will shrink during cooking).
4. Pour tomatoes over roast, and scatter carrots and garlic around it. Season with salt and pepper, to taste.
5. Braise in middle of the oven, covered, until tender (approximately 3 to 4 hours).
6. Cut roast into thick slices and serve with mashed potatoes or crusty bread and steamed veggies.