Why this original pin-up girl puts today's starlets to shame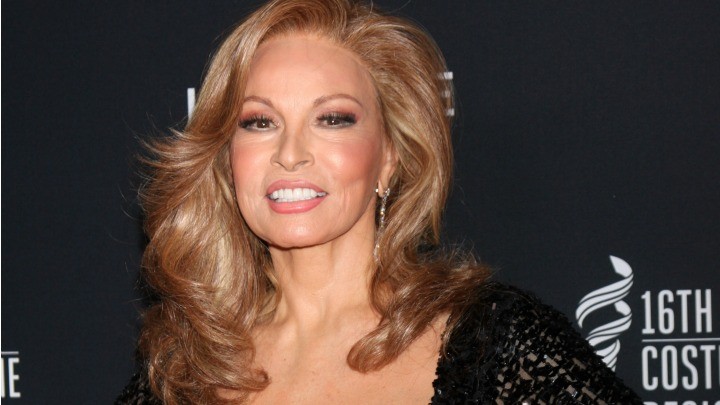 In order to bring you the very best news and entertainment stories from around the world, here at Starts at 60 we spend a lot of time immersed in the world of pop culture. And, you know what? Most of it is pretty pathetic.
Two stories caught our eye this week (one because you almost could not avoid it) that have us thinking about the difference between celebrities then and now.
The news of the week is that Kendall Jenner, who is one of those Kardashian people, has celebrated the milestone of reaching 40 million followers on Instagram. To thank her fans, she posted a picture of herself with her nipple hanging out of her singlet top.
By contrast, the original pin-up girl, Raquel Welch, who has just given a far-reaching interview with Piers Morgan in the UK, has explained why she never posed nude, even though Hugh Heffner begged her to, not once but 57 times.
Ad. Article continues below.
The reason was because she was "terrified" of upsetting her father.
"I am my father's daughter and that's just not the way you behave. You don't do that if you are a certain kind of a woman and that's the kind of woman I was raised to be," said the 75-year-old.
"He was a tough customer. He was complicated. He was very intense. He was a strict father. He used to say 'You are not leaving the house dressed like that, what is happening with your hair?' I was terrified of him.
"There were times when I disliked him quite a lot but I wanted to please him. He was the one that was so hard to please and the one I wanted to please," she said in the interview.
From the moment she appeared from behind a boulder in One Million Years BC, Ms Welch became a fantasy for every man.
Ad. Article continues below.
But these days, she's a realist.
She no longer thinks she is "sexy", and instead considers herself "a faded sex symbol", reports the Daily Mail.
That said, Men's Health still listed her as the second Sexiest Women of All Time.
Did you envy or adore Raquel Welch? Do you think starlets of the 60s had more style than today's celebrities?