Melissa Gilbert says she's dumped cosmetic surgery to age gracefully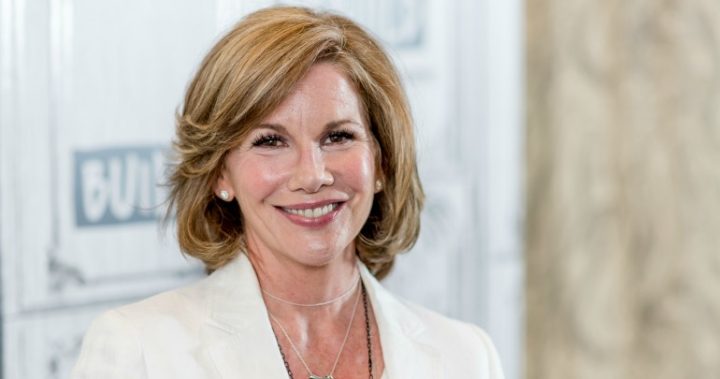 Melissa Gilbert won fans around the world with her portrayal of sweetheart Laura Ingalls on the 1970s hit show Little House on the Prairie.
But being remembered forever as your youthful self isn't always easy, and as she revealed in her 2009 autobiography Prairie Tale, Gilbert went on to fight battles with alcoholism and drug abuse. But now she says she feels better than ever, and has even become comfortable enough with her appearance to give up pandering to the demands of Hollywood.
The 53-year-old tells US magazine First for Women that she'd had cosmetic surgery as well as injectables, but is now focused on ageing gracefully without any nips and tucks.
"There's this mentality in Hollywood of not allowing women to age or gain weight or to simply be themselves," Gilbert says. "I went down the road that everyone else does—nose job, boob job, fillers and Botox, but no more! I had my breast implants removed and I'm no longer doing fillers or Botox because I'm a 53-year-old woman and I'm trying to embrace this process of ageing."
The actress says she has a new appreciation for her body after going through some serious surgeries. She had planned to run for a congressional seat in 2016 but was forced to pull out of the electoral race after injuries to her spine and neck from accidents in 2012 flared up again, making it impossible to work.
Ad. Article continues below.
It's been a long road to happiness for Gilbert, who appeared in a handful of shows including The Dean Martin Comedy Hour, Gunsmoke, Emergency! and Tenafly before beating 500 other aspiring young actresses to the role of Laura Ingalls.
Ad. Article continues below.
After her long role in Little House on the Prairie, Gilbert starred in many other projects including biopic Choices of the Heart and a few episodes of sci-fi Babylon 5. She also voiced the superhero Batgirl in the '90s series Batman: The Animated Series.
The veteran actress says that she's grateful for her actor husband's Timothy Busfield's love and support. "I have the joy of being able to work on these incredible projects and live a life of fun and freedom with a man I adore and who cherishes and adores me back," she said.
Ad. Article continues below.
Would you ever get plastic surgery or do you believe in ageing naturally?
Read More: Facebook changes are coming – what it means for you, and for Starts at 60
With Facebook removing news sites from your feeds we ask that you sign up for Starts at 60's emailers here. And to keep us on your wall, join some of our new Facebook groups and clubs:

News Junkies Club – Australia
News Junkies Club – USA 

See news on the change and links to all our other clubs and groups here.