'I love short skirts': Michael Caine on why the 60s was the best decade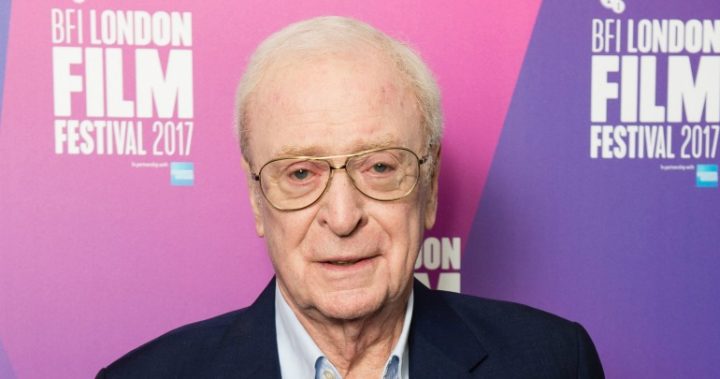 If there was ever a decade to be young, wild and free it was the 1960s. Just ask Sir Michael Caine, who's made an entire documentary about the swinging 60s and the sex, drugs and rock stars who made it famous. 
Caine told The Sun that the film, called My Generation, was his way of paying tribute to his generation — the coolest there ever was. 
In the wide-ranging chat, Caine recalled one of his favourite things about the 60s: the invention of the mini-skirt. 
"I loved the short skirts. But the ladies seemed to love them too," he said. "I look back on the sixties as freeing women. That was the start," he said. 
In the documentary, Caine talks about the "predictable and dull" 1950s and how Baby Boomers "demanded a new beginning" for the next decade. 
Ad. Article continues below.
"It was our time," he says in the documentary. "The best time of our lives."
He told The Sun he saw a great shift in the way women and men interacted during the 60s — the first decade that was shaped by young people rather than old. 
"Women were free to go out, have a drink and stay out late," he said. "Before that, I came from the Elephant and Castle [in London], which was a bit like Sicily — if you kissed a girl the brothers came round and said you've got to marry her."
"Women want more freedom and I agree with that. I am a big feminist," he added.
Caine, known for his iconic roles in The Italian Job, Alfie and Get Carter was one of the main figureheads of the sexual revolution that gripped Britain throughout the 60s and spurred the nickname, 'the swinging 60s'. His documentary looks at the ins and outs of the era and features interviews with a few of his famous pals, including Sir Paul McCartney, Roger Daltrey, Twiggy and mini-skirt designer Mary Quant.
Ad. Article continues below.
"The old rule book was thrown away," he says in the documentary.
In an old clip from the 60s that's shown in the film, McCartney is heard saying: "They've got all these rules of how to live and it's just not true anymore." Flash forward and an older McCartney being interviewed by Caine says: "Everything was dull and grey and we wanted colour."
Caine is still actively working in the film industry and is in more demand than ever. Recently he had roles in Interstellar, the Kingsman: The Secret Service films, the Now You See Me films and played Alfred in Christopher Nolan's Batman series.
The next project Caine is connected to is The King of Thieves, a film about the 2015 Hatton Garden jewellery heist by a group of ageing robbers.
Are you a big fan of Michael Caine? What are some of your favourite memories of the 60s?