'Depressed' Tomic sensationally quits 'I'm a celebrity'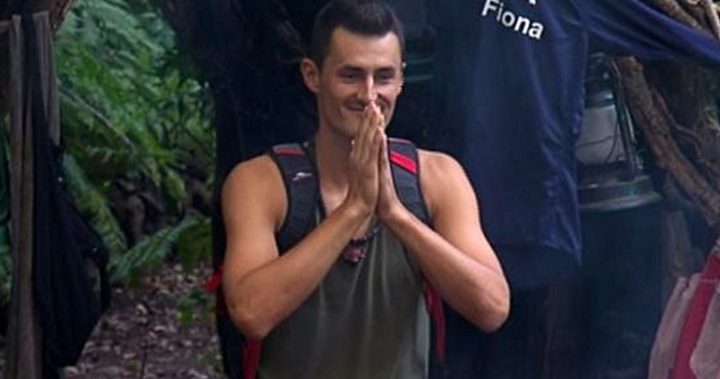 Aussie tennis bad boy Bernard Tomic has become the first person in history to say, "I'm a celebrity … Get me out of here."
The tennis ace sensationally quit the Channel Ten reality show in Tuesday night's episode after admitting to producers he was "depressed" and had "never felt this bad."
"I don't need this now. I've never felt this bad in my life. This is the jungle. It's so different. Not what I expected. I need some peace. This is going to knock me around for a week, two weeks. I'm just not coping. It's too risky. I don't know if I can do it. I'd like to speak to someone," he said in an on-camera confessional.
After leaving the jungle, Tomic told News Corp he thought the show had been the right choice at the time, but now realised he needed to focus on his tennis career.
The moment Bernard Tomic left the jungle for good. #TomicWalks #ImACelebrityAU pic.twitter.com/SgBoZbSmTR

— #ImACelebrityAU (@ImACelebrityAU) January 30, 2018
Ad. Article continues below.
However, that career may be in jeopardy after Davis Cup captain Lleyton Hewitt slammed Tomic's decision to pick TV fame over tennis and said it's doubtful he'll ever play for the Australian team again.
"We've made a lot of approaches and steps as part of Tennis Australia," Hewitt said in a press conference on Monday.
"We can't do any more, believe me, the last two years has been hard work for a lot of people, we've bent over backwards to help Bernie in so many ways. At the end of the day you've got to want to help yourself as well, we can only hand out an olive branch and you've got to be willing to take that.
"He's digging a big hole for himself that he may not be able to get out of."
Ad. Article continues below.
While Tomic's decision to walk from the jungle is a publicity coup for Channel Ten, I'm a celebrity producers are facing backlash for their reaction to Tomic's departure.
Host Julia Morris was criticised for calling Tomic "a quitter" following his depression admission, while News Corp reports a tweet by Channel Ten saying "Tomic quitting … Something sounds familiar here" was slammed by viewers.
"Disgraceful tweet. I'm no fan of his, but you seem to have either made a real error putting this kid on … or, you did it on purpose knowing the train wreck that could ensue. Either way, shame on you," wrote one viewer.
The tweet appears to have since been removed.
Did you watch last night's episode? Were you surprised when Tomic walked?