Maggie Beer weighs in on the great sugar debate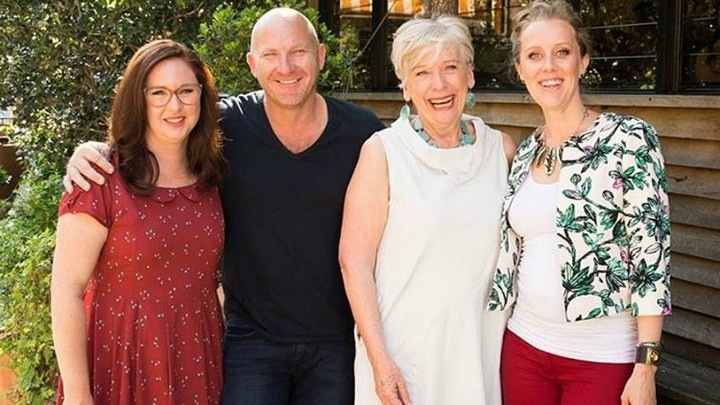 She is responsible for some of the most decadent and delicious foodstuffs in Australia and will soon appear on a TV show dedicated to mind blowing sweet treats, so where does Maggie Beer stand on the debate about sugar?
The 70-year-old cook and restaurateur today was unambiguous in her comments to News Limited about the issue.
When asked how her new show, The Great Australian Bake Off, will sit with dietitians and nutritionists who are increasingly calling sugar "sweet poison", Ms Beer said, "This is an obsession that I find very difficult to stomach."
"People get so caught up, it used to be fat and now it's sugar. It's just part of life and it should be taken as part of life, and it gives joy, it brings people together around you. Just don't overdo it," she said.
In light of all the taste-testing she is required to do for the contest, Ms Beer admitted she had a personal trainer during filming of the show.
Ad. Article continues below.
"Physicality is really important, that you have a trade off because you feel better when you're alive and you're alive when you do both — you eat well and you exercise."
Ms Beer's co-star Matt Moran agrees with her attitude that a reasonable amount of sugar is okay.
"It is a balance, a little bit of everything is alright," said the TV chef.
"Everyone's got their own philosophy and that's fantastic, I'm not going to go into that but what I believe in is a little bit of everything is good."
As for the cakes on the The Great Australian Bake Off, expect some pretty amazing creations.
"I could never have done what the best of the contestants did so for me it was a revelation," says Ms Beer.
"I was blown away, I know that they have skills that I don't in many cases. I learned every single day, which is one of the reasons why I did this show. There is nothing more seductive than when you come away thinking 'wow!'"
What do you think of Maggie Beer's stance on sugar? Have you given it up or have you considered doing so?