Some call 1914-1918 The Great War; others 'The Crying Years'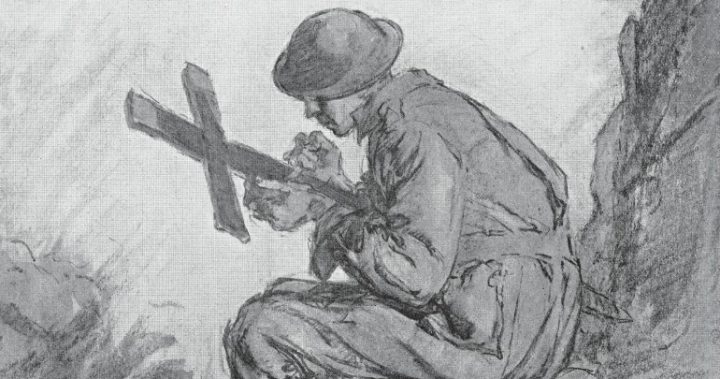 As a child growing up in the 1940s I loved my paternal grandmother and her sister, Aunt Carrie. My great-aunt was silently sad but I had no appreciation why. The family never spoke about it. In later years, I came to understand what it was and how it affected her.
The new book, The Crying Years, Australia's Great War, by Professor Peter Stanley, does much to draw our understanding of WW1 back from the trenches of the Dardanelles and Villers-Bretonneux and Passchendaele, refocusing it to Australia's home shores.
What has this to do with my Aunt Carrie?
She, as was the case with so many others, lost the love of her life, a handsome young second lieutenant, within hours of the landing at Gallipoli. She is representative of a commonly overlooked aspect of the war, one that Peter Stanley covers as the counterpoint to accounts of battle. He attempts to redress a matter in which we are 'egregiously mistaken'. He continues, "…it was their war not, as it seems fashionable to declare these days, ours. We did not land at Gallipoli, we did not serve or suffer – they did."
The book title, The Crying Years, is apt, borrowed from Zora Cross' poem fuelled by the passions unleashed at loss of her brother John, Elegy On An Australian Schoolboy. And how poignant is the illustration chosen for the cover? Will Dyson's The Mate depicts a young digger, himself perhaps little more than a boy – in age, at least – carving a cross for a fallen mate. I doubt any among us can look on it without it clutching at the heart.
Ad. Article continues below.
The book is pictorial. Stanley uses an extensive, although far from exhaustive, selection from the archives of the National Library of Australia. These include photographs, official documents, newspaper articles, works of art, cartoons, posters and, as he says, ephemera, including diaries, memoirs, fiction, verses, correspondence, news reports and official and private records.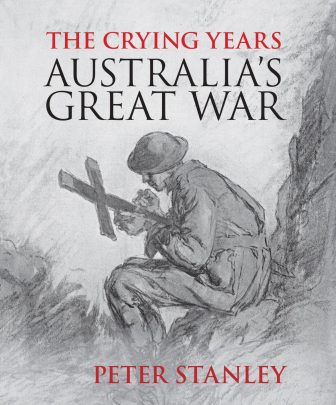 Peter Stanley's concise but accurate commentary ties it all together. He writes of a nation far from united in how it looked at war: of arguments over enlistment versus conscription and how trades unions were generally against the latter; of blatant propaganda on how the war progressed against reports provided by those who returned, no longer able to fight; of jingoistic advertising posters extolling great adventure and mateship, against actual battlefield photographs taken by Diggers.
A bonus for readers is a series of breakouts providing an overview of many whose lives and careers were affected by the Great War, including brilliant author and inventor, Ngarrindjeri man David Unaipon, designers of the national capital, Walter and Marion Griffin, David Catts, who opposed conscription, and 'Bohemian' author and poet, Zora Cross.
The Crying Years is a different look at a war that cost our burgeoning young country dear. It took 60,000 lives but, beyond that, set the nation back in an economic sense. Many of those who returned were unable to work or to settle back into civilian life. Some were provided plots of land on which to eke out a living, but few succeeded. In its final words, "…the full story of Australia's Great War is more complex and demands of us an awareness of its ramifications…"
Ad. Article continues below.
Without in any way denigrating or lessening what our soldiers went through, the dreadful privations through which they battled, the book provides a broader – and perhaps more honest – look at 'The War to End All Wars,' although, of course, it didn't.
Exceptional.
The Crying Years, Australia's Great War, by Professor Peter Stanley, is published by and available from the National Library of Australia.