Mark Vincent reveals sweet advice Julie Andrews gave him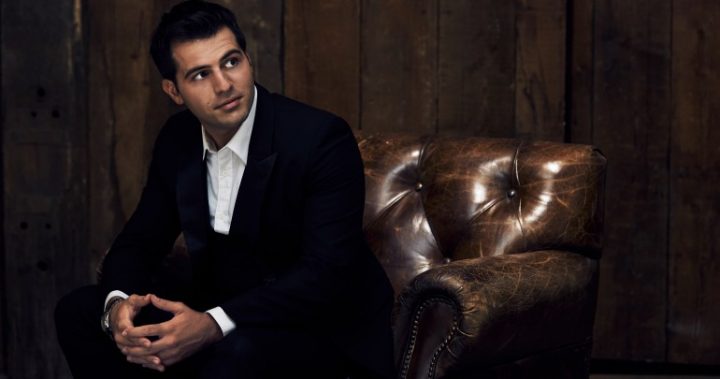 Mark Vincent has had some amazing opportunities come his way since winning the third series of Australia's Got Talent in 2009. He's opened for Whitney Houston, performed in My Fair Lady, even working with the great Julie Andrews, and has now released another album this year, A Tribute to Mario Lanza, a Hollywood legend, which he is next taking on tour.
Talking to Starts at 60 Mark Vincent shares his many experiences along his journey.
Having the amazing opportunity to do a tribute album to Mario Lanza has been such a wonderful experience. His daughter Elisa said she loved the album and said "If any tenor had to pay tribute to my father, I'm glad it was Mark Vincent."  I will never forget this experience and have loved every single moment of it. The feedback has been phenomenal and people have said they can't tell the difference between my voice or Mario's – what a compliment!! 
I first heard Mario Lanza's amazing voice when I was ten years old and saw the film The Great Caruso. His voice was filled with power and heart. I said to my family from the age of 10 that I wanted to follow in Mario Lanza's footsteps. Since then I have listened to all his recordings and watched all his movies. I think Mario Lanza has the best tenor voice of all time. I couldn't pass up this opportunity as no other Australian tenor has payed tribute to his talent. What inspired me to do this album is when Alan Jones said that he never got enough recognition, and I agree.
Ad. Article continues below.
I remember from when I was thirteen when I learnt Mario Lanza's classic ballad 'Be My Love'. I performed this for my singing teacher at the time and she said that I was the next Maria Lanza. This was such an amazing thing to hear at my age and made me want to follow in his footsteps.
I am ready to bring back the life of Mario's voice with his amazing repertoire of Neapolitan classics and Arias. This will be down with a full orchestra conducted by Guy Noble. I have been waiting to be able to do a tribute concert for Mario and it's finally happening. It's time to keep Mario Lanza's legacy and live on with his music.
The show will have range of hit songs from Mario and some classics from my album. I want people to walk away from the show living back memories of when they heard Mario Lanza sing in his films and shows.
Read more: An emotional Mark Vincent pays tribute to his grandfather and Mario Lanza.
What I love about performing live is the feeling of hearing the audience reactions and hearing the applause after every song. I feel privileged to be able to sing to two thousand people at my age and I couldn't be happier.
Ad. Article continues below.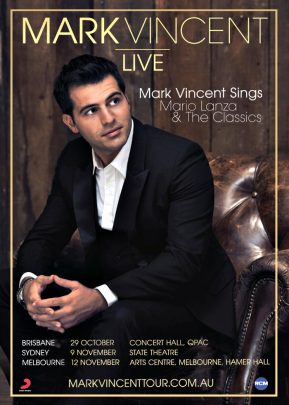 My passion for music would come from my late grandfather because he loved music and his dream was always for me to be a singer. I started singing in my grandparents restaurant when I was ten years old. The restaurant is where I started performing and is something I will always remember.
The most memorable part of my journey so far was having the opportunity to open the show for Whitney Houston. This was something I thought I would never be able to do, especially at such a young age. When I was fifteen, Whitney said that I would be a star, and she saw a future for me with my voice. As this was so long ago, my voice has matured and I have grown as an artist.
Ad. Article continues below.
Working with Julie Andrews was an experience of a lifetime and I could not believe that I was working with such a Hollywood icon. She told me just a spoon full of sugar helps the nerves go down. She was a delight to work with and I had to try my hardest to keep calm. Julie brought out the best in me and said "As a performer, you must cease every moment on stage and you must never overthink your performance. Thoughts will come and the truthfulness from within will prevail through your songs". This was the best advice I have ever been given and I will never forget it.
Read more: My Fair Lady, a treat for theatre lovers. 
After the Mario Lanza tour, which starts in Brisbane on October 29, then with dates in Sydney and Melbourne, I will be flying to the UK in December to tour with soprano sensation Katherine Jenkins. This is my first European tour and I'm very excited to be her guest on the tour. This is something I have always wanted to do and I am very fortunate to have this opportunity.
Do you remember the music of Mario Lanza?