How Australia's Amateur Hour started Mary Schneider's career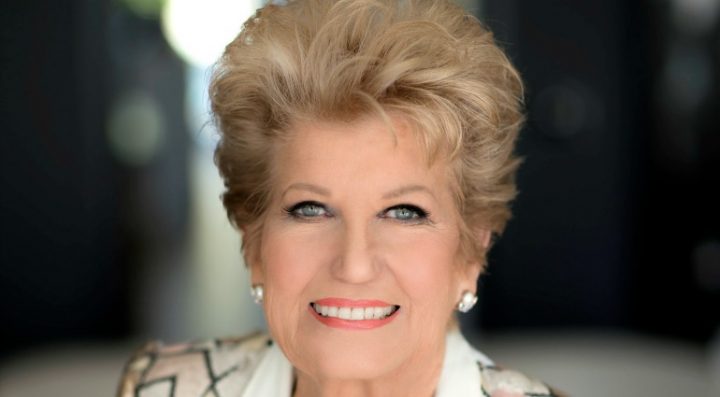 Do you remember the radio shows like Australia's Amateur Hour? Mary Schneider sure does. Known as Australia's Queen of Yodelling, the singer and songwriter has just celebrated her 85th birthday and has even just released a new album. It all started thanks to appearing on that popular radio talent contest show broadcast from 1940 until 1958. 
Speaking to Starts at 60, Mary Schneider shared the amazing story of how that show took her on a worldwide adventure. 
Born in Rockhampton, the youngest of five children Mary was only 13 months old when her father died of tuberculosis. "Mum had five children under 10. It was really hard for her during those depression years. I think back and think, 'My God, how did she do that?'," Mary Schneider said.
The family then relocated to Brisbane to be closer to family. Schneider recalled her mother receiving state aid, which was 2 pound 10 a fortnight. "We all got well educated and mum worked like crazy. She was a wonderful dressmaker so she got us through."
It was in 1945 when Schneider really started on her singing career path. She'd been singing since she was 12 before auditioning for Australia's Amateur Hour. "It was very big. Everybody listened to that program."
Ad. Article continues below.
She sang a yodel called 'The Mockingbird' for her audition but was told they had too many yodellers in the competition. "Everybody yodelled then." Her mother then suggested she could do a duet with her sister Rita. The pair went on to win the show.
Ad. Article continues below.
From there the double act went on for many years, touring the world including going to Korea to perform for the troops. The pair, although only around 16 and 17, still had jobs, with Schneider working as a secretary by day, performer by night. "We were devoted to music. It was our life. We did all the big shows, lots of radio."
They recorded albums and even have the honour of being the first Australians to write and record a rock n roll track. It was for an EP called Rockin with the Schneider Sisters.
The Schneider Sisters, who'd spent years performing in the Sydney club scene, eventually went their separate ways. It was amicable, Schneider said, with Rita now focusing more on her career and Mary herself now married and having a daughter.
Ad. Article continues below.
Schneider went to a solo career after that. Thanks to a dream she had one night, of walking down stairs while yodelling, that dream became a project with maestro Tommy Tycho, resulting in Yodelling the Classics. 
Ad. Article continues below.
That album resulted in lots of success for Schneider, touring overseas and working with the likes of Peter Ustinov and Jose Carreras, as well as her songs being used in a variety of  advertisements, such as the NAB Mini Legends one below, as well as movies including Disney movies, I'll Be Home for Christmas and Sex in the City.
After a number of albums she started work on a new concept – yodelling the big bands.  She'd completed four songs for the album when Tommy Tycho died, then Rita died too. She'd also lost her husband and other family members, so Schneider admits she went into a great depression. "I didn't want to do anything anymore."
But after a period of time she realised she needed to get back to it. "Last year I gave myself a good talking to, said 'I've got to finish this record, just for Rit'. I just made my mind up to finish it." She said she was helped by her daughter, country music singer Melinda Schneider, who helped her the same way her sister Rita used to.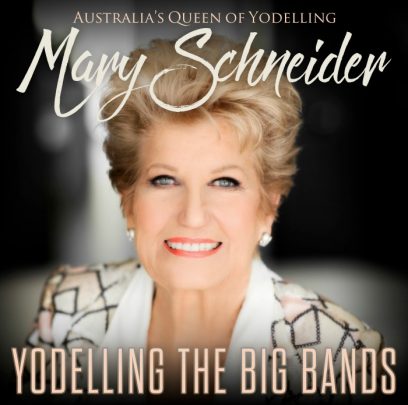 Schneider is not ready to stop yet. With the new album finished and released last month Schneider's now looking forward to what's next. She's ready to promote her new album with a few performances although isn't up for a nation wide tour. Yodelling the Big Bands is a yodelling celebration of the big band swing era.  "They were the best years of music, I think."
"I don't think I ever look like retiring. I like to sing too much. It's my life. I wouldn't call it work. It's pleasure to me. I love to sing."
Have you listened to Mary Schneider's albums? Are you a fan of this type of music.