Andre Rieu shares a very special video with the Queen for her birthday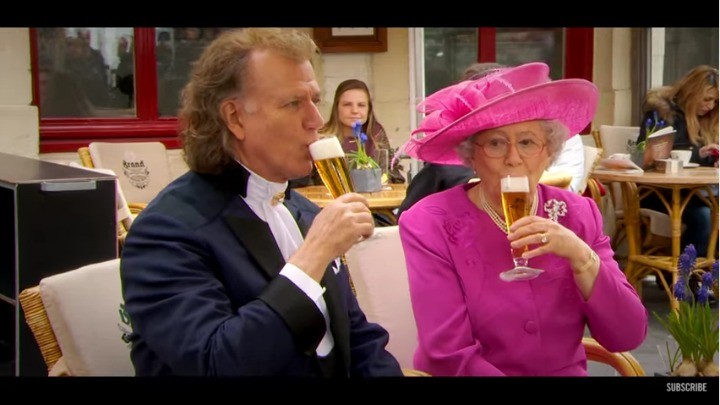 Dutch violinist and conductor Andre Rieu has composed a special waltz for Queen Elizabeth to celebrate her 90th birthday.
The renowned musician wrote the waltz in the lead up to the Queen's birthday and made a cheeky video clip to go along with it.
The video stars Rieu and a fake Queen Elizabeth who joins him for a day at his home.
Rieu released the video on his Youtube channel and says it's how he imagines he and the Queen would spend the day together.
The pair are seen enjoying a cup of tea together and cutting a giant birthday cake, where the Queen sighs at how long it is taking Rieu to light the candles on the cake.
Ad. Article continues below.
They then make their way out to the garden where Rieu enjoys a spot of tea while the Her Royal Highness mows the lawn in the background.
Afterwards they go hat shopping together and enjoy a glass of cold beer and take selfies.
Take a look at the video below and tell us what you think!
Are you a fan of Andre Rieu? Have you ever watched any of his concerts?