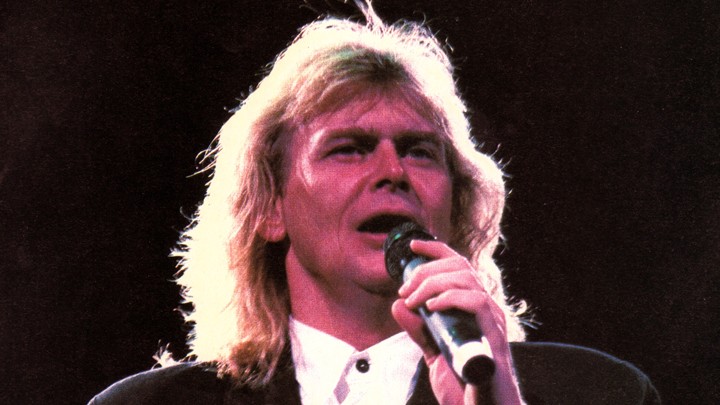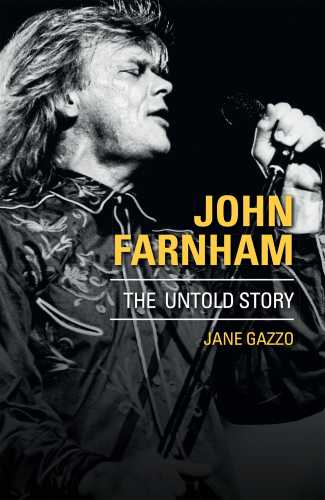 John Farnham is the quintessential Baby Boomer, born on 1 July 1949, who reinvented himself time and again to appeal to new audiences whilst not alienating the seasoned loyal fans. Just when the pundits thought he was out for the count, he proved them wrong.
I know I'm not Robinson Crusoe when I admit, I love John Farnham – I even loved him when he was "Sadie (The Cleaning Lady's)" best friend, Johnny.
I admire author Jane Gazzo's persistence completing this biography, John Farnham: The Untold Story because it was not a simple case of speaking to John himself. Despite his career, he is not a boastful "look at me" person, heaping praise on himself. Jane has therefore spoken to multiple people around John over his long career, including those who have been fortunate enough to do, brief, interviews with him. Frequently these interviews promoted a new show rather than himself.
What comes across strongly throughout this biography is that not just his fans but music industry people themselves admire the man, applaud, and in many cases are in awe of, his talent and don't censor anything they say about him – it is too hard to say something bad about John. To me it also shows he knows how to surround him with like-minded people.
No booze allowed backstage before the show, but John's does have a great failing – he smokes (or smoked, seems he finally gave up)! What amazes many commentators in the book is how someone with his heavy "habit" still sang with such clarity. Whew, thank goodness he is not totally untouched by evil!
Seriously what can you say about a man who married over 40 years ago and still has the same wife, two boys, one of whom joins John on stage, and lived at home with parents even as his star was ascending? His Mum would speak to his fans when they telephoned and even take cold drinks out to the young women who wanted a glimpse of their Johnny! One little anecdote I loved was that John went out and bought his Dad a car; that was the day Dad decided to get his license. His loyalty does not extend only to his family – littered throughout the book are numerous stories of his loyalty to friends, assistance to charities and even to the small town where he gave his first performance.
John Farnham came onto the music scene just as Normie Rowe was drafted to fight in Vietnam and there are those who wonder if John would have been as successful if Normie had dodged the draft. "Sadie (the Cleaning Lady" was released in 1967 when Normie was the reigning King of Pop and Johnny Young was heading to the UK to try his luck. EMI's David Mackay thought having Normie Rowe and Johnny Young out of the country paved the way for a new King of Pop. Normie, however, doesn't see it that way: "I think it would be taking away from John's talent, that he only became successful because there was a vacuum that he was able to fill. That, I think, would be very unfair".
John's career has not been all high points; at one time it seemed the cute, likable man, wearing the suit was destined to become history, a "remember him – he did that novelty song". In fact, many performers and John's peers admit they would not have touched Sadie – too cute, too old fashioned, too "not pop". For a time,  John divorced Sadie, but as he matured, he realised that his success, as improbable as it may seem to others, began with her. Now at some point in his shows, she is bound to make an appearance. Brilliant! He not only honours his own beginnings, he acknowledges the people in the audience in their sixties who have been with him for five decades.
After all these years John is still a bundle of nerves just before going on stage; he doesn't take his audience for granted, giving us 200%. His voice, to me, just gets better and better. It is amazing this pop singer holds his own sharing a stage, and a classical song, with Anthony Warlow.
I've been to a few Farnham concerts, mainly in later years, but the performance that stays in my mind is the opening ceremony of the Olympic Games – it still gives me goosebumps. A few nights later, I was privileged to see both John and Olivia Newton-John perform at a private function hosted by (the now defunct) Ansett. The audience was full of mature people, captains of industry and business, leaders in their fields (some of them at my table) usually seen at Opera, not pop concerts. I tried to behave myself, I really did, but when he started singing "You're the Voice" I came to my feet and sang and "oh-oh-oohed" with the best of them. Much to the horror of some, I was joined by members of our Advisory Board and their wives. Such is the appeal of John Farnham, just nights before, these same people gave a standing ovation to Andrea Bocelli.
John Farnham, Whispering Jack, King of Pop, The Voice, as recently as April 2013 judged by a jury of his peers as "the Greatest Aussie Singer" has given us so much joy. Even the wannabe derogatory saying "more comebacks than Farnsey" only illustrates that we, the fans, the people who want to be entertained, still love him. Jimmy Barnes said: "John Farnham could sing the phone book and it would sound great".
Thanks Dymocks for my review copy – I loved it!
John Farnham: The Untold Story is available now from Dymocks.

 Thanks to Dymocks, five lucky readers can win their own copy. 
For your chance to win, share – in 25 words or less – your favourite John Farnham moment.
Comments