Dean, in his late 30s, suffered depression and regularly stole prescription drugs. His ex-boyfriend told the court during the trial, the following year, Dean was "taking too many tablets" and "his behaviour was odd". Most of the drugs he took were stolen from his workplace.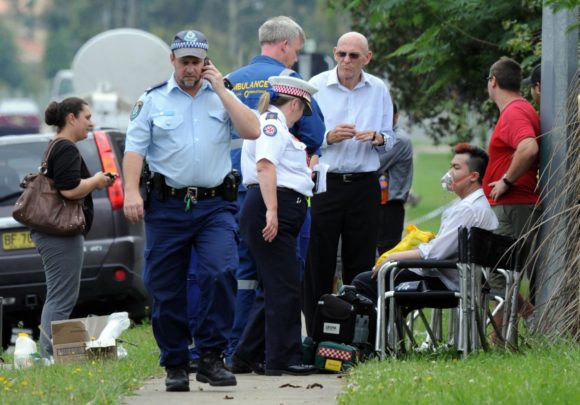 His drug theft had been discovered. Police visited the nursing home to investigate discrepancies and to perform an audit but had been called away. Later that evening, the nurse began his night shift. In what was a belated attempt to cover his crime relating to the missing drugs and falsified records, he set fire to the building. Using a cigarette lighter, he lit two bedding fires, the second of which soon took hold and ran away, burning up into the nursing home ceiling cavity. The outcome was sadly inevitable, with bedridden elderly coming to the end of their lives in terror.
In a subsequent ABC report on his police interview that had been conducted later that night, Dean said, "I used a cigarette lighter and lit an empty bed. It got out of control and I got really scared because it spread so quickly". He said he then set fire to another bed in another room. When asked if there were any residents in the room where he lit the fire, Dean replied, "I think so, yes".
He says he tried to comfort the nursing home residents who had been evacuated because he wanted to make up for what he had done. "I love the residents very much and have a really good rapport with them," he said.
At his trial 20 months later, it was revealed Dean embarked on a 'concerted plan' to distract police and hospital staff in their investigation of his theft of over 200 prescription tablets. He knew two elderly women were in the room where he set the second fire. He walked out past them and busied himself helping another woman to safety, explaining to her that "others were coming". Firefighters managed to bring the first fire under control before they knew a second, even worse fire had been set. By the time they got to it, it was out of control.
The trial judge, Justice Megan Latham, handed down 11 life sentences for a crime she considered atrocious, heinous and greatly reprehensible. She told Dean and the court: "The pain and terror experienced by the victims must have been horrific … a worse fate is hard to imagine."
In remembrance of 11 lovely souls, aged between 73 and 97: Urbana Alipio, Doris Becke, Lola Bennett, Caesar Galea, Reginald Green, Alma Smith, Dorothy Sterling, Neeltje Valkay, Verna Webeck, Ella Wood, and Dorothy Wu. You deserved better.
Do you remember this case?