Another shopper shared a series of images on Twitter which showed that their local Coles store had completed run out of rice, pasta, milk powder, toilet paper and even all over the counter medicines, such as paracetamol and ibuprofen. While one person sent a photo into Starts at 60 which showed completely empty shelves at Coles Indooroopilly store on Wednesday afternoon.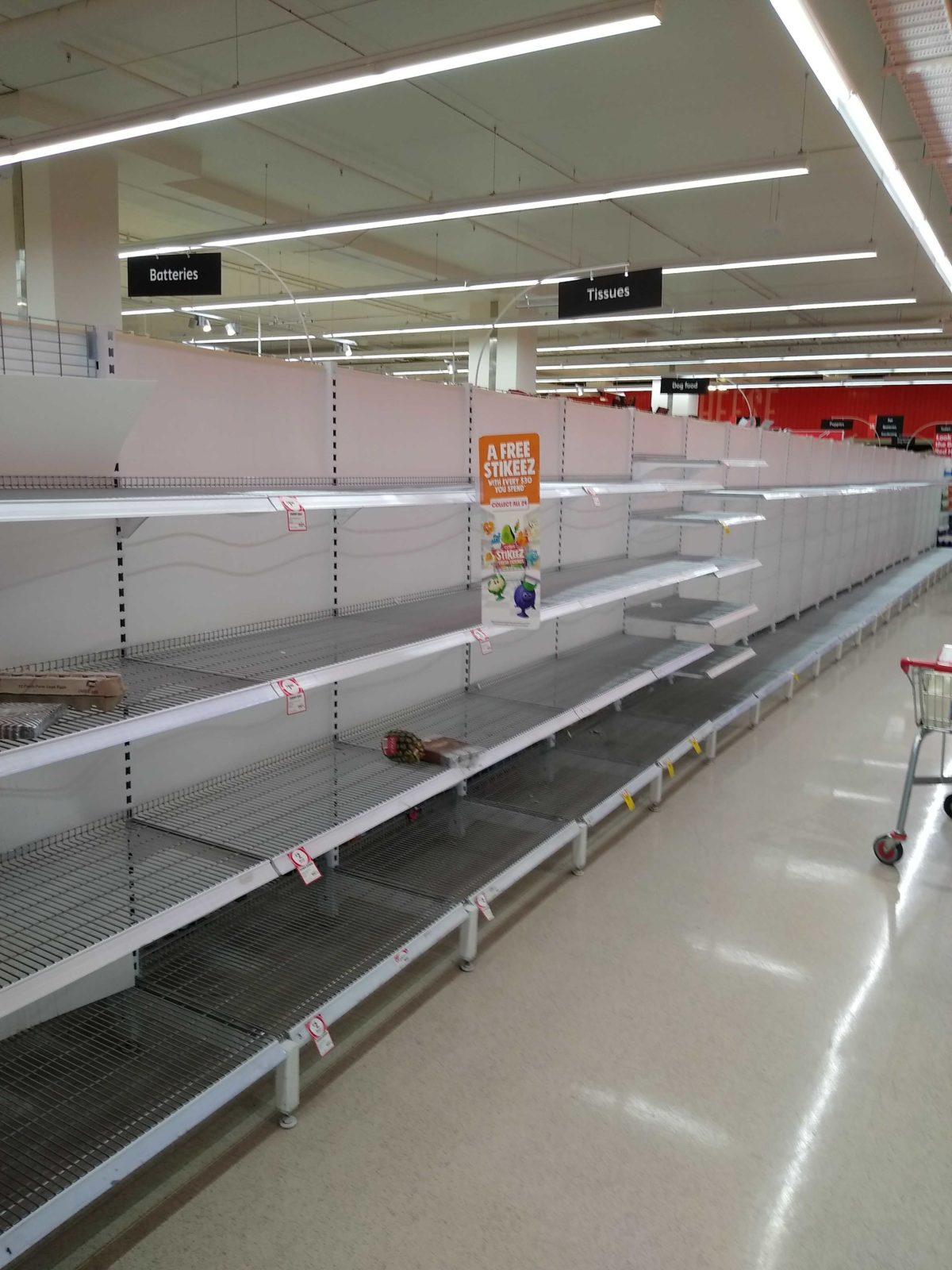 Another image also showed a sign that had been put up by staff in a Costco store which read: "We have sold out of all toilet paper, paper towels and tissues for today. More stock will be arriving over the coming days."
In reaction to the frenzied shopping, manufacturer Kimberly Clark also announced it would be moving to 24/7 production.
While others shared photographs of people stockpiling, with their shopping trolleys piled high with packets of toilet paper. One person sharing such an image wrote: "Only one word to explain this… #idiots."
The topic was also debated on Channel Seven's Sunrise program on Wednesday, with presenter David 'Kochie' Koch questioning why people are stockpiling toilet paper when coronavirus is not a form of gastro.
It comes after Australia recorded its first coronavirus death over the weekend when 78-year-old James Kwan, from Perth, passed away at Sir Charles Gairdner Hospital, having contracted the virus on board the Diamond Princess cruise ship which was quarantined for two weeks in Japan last month.
Meanwhile on Tuesday the Reserve Bank of Australia reacted to the ongoing coronavirus crisis by slashing interest rates to a record low of 0.5 per cent.
Announcing the cut, Governor Philip Lowe said the decision to lower the cash rate by 25 basis points had been made to support the economy which has already been significantly impacted by the outbreak of  COVID-19.
"The coronavirus outbreak overseas is having a significant effect on the Australian economy at present, particularly in the education and travel sectors," Lowe said in a statement. "The uncertainty that it is creating is also likely to affect domestic spending. As a result, GDP growth in the March quarter is likely to be noticeably weaker than earlier expected."
Lowe went on to say that, while the long-lasting effect of the virus on the country's economy could not be easily predicted, the economy would be expected to bounce back once the spread of the virus has been contained.
He added: "This outlook is supported by the low level of interest rates, high levels of spending on infrastructure, the lower exchange rate, a positive outlook for the resources sector and expected recoveries in residential construction and household consumption.
"The Australian Government has also indicated that it will assist areas of the economy most affected by the coronavirus."