"There are plenty of days when I don't want to be here," Kathy, 57, admitted to the news outlet, when told that many people will wonder how she continues to get up in the mornings.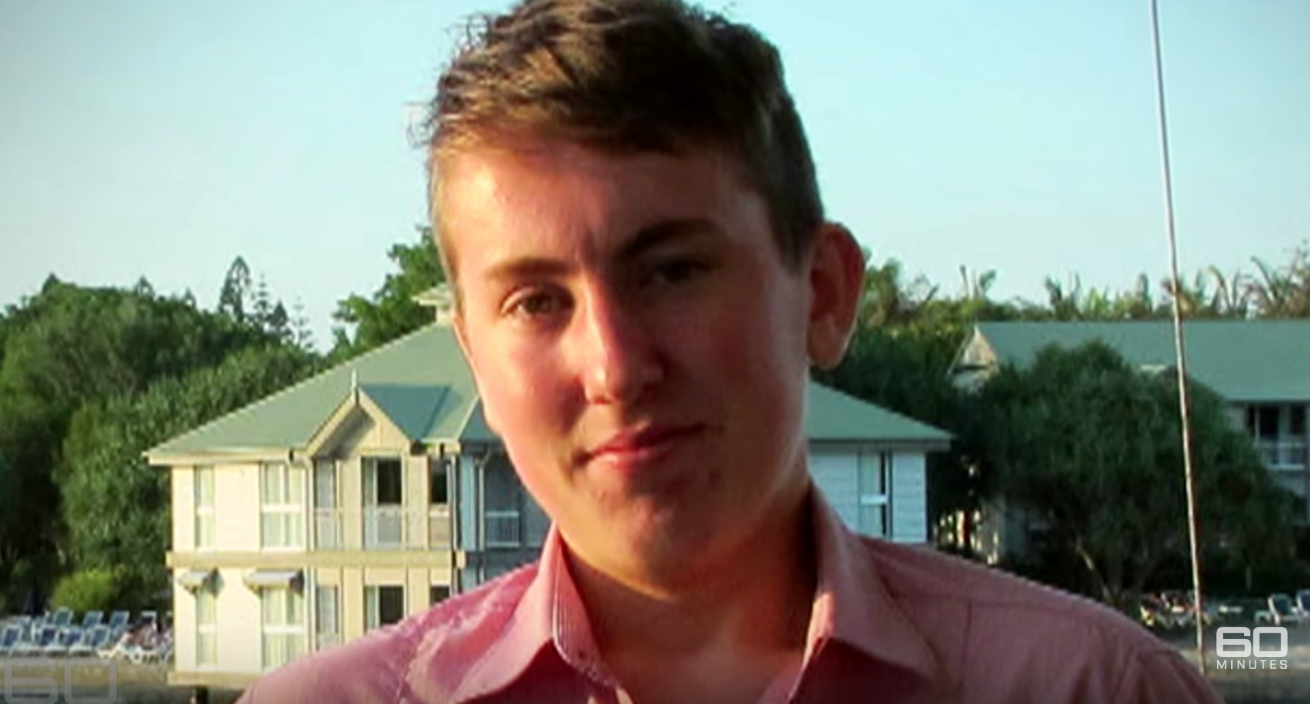 Both her and her husband Ralph, 59, began the tell-all interview by reflecting on Thomas' tragic death, after he was punched just once on a night out in July, 2012.
After receiving the call to get to the hospital, they recalled how an intensive care specialist explained to them that the back of Thomas' head had slammed against the ground, which in turn has forced his brain forward against the front of his skull causing huge damage.
When his life support was turned off, both parents were completely heartbroken – but held it together for the sake of their two other children.
"You think you'll be wailing on the ground, hysterical," Kathy told the news outlet, "but you don't behave like that."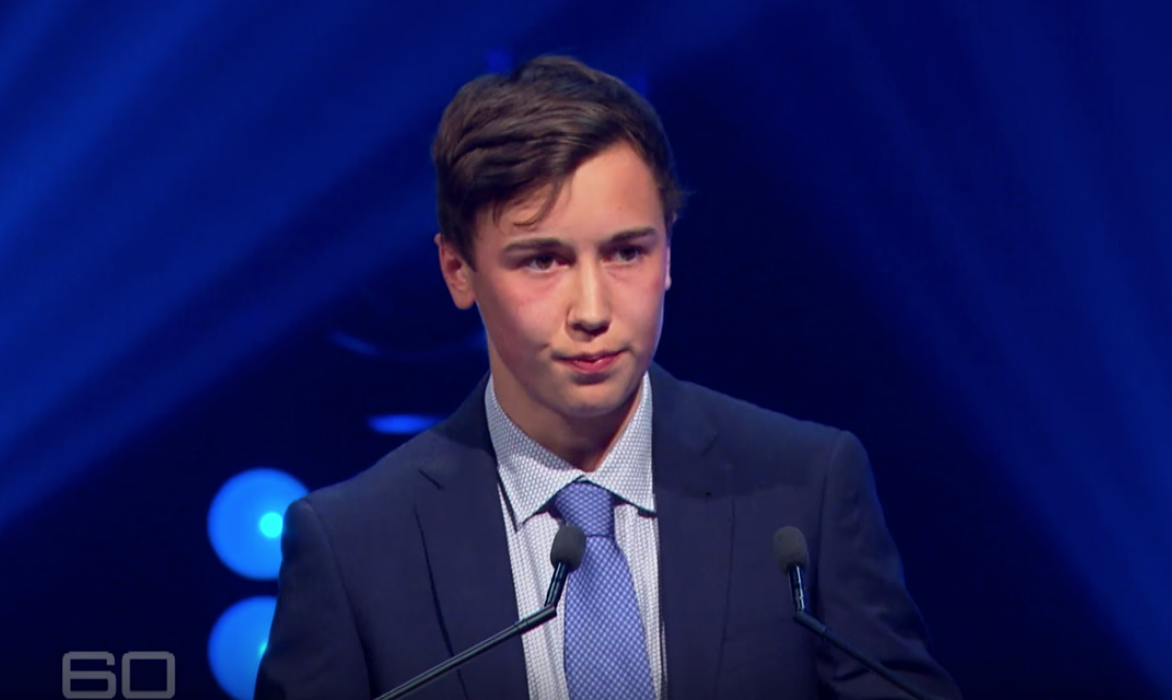 While Thomas had signed up to be an organ donor the year before, Kathy admitted she came close to holding back consent, struggling to deal with her grief. It was her daughter Madeleine who eventually convinced her it was the right thing to do, and she's never regretted it since.
Looking back on her confusion at the time, she insisted more needs to be done to educate people about the importance of donation.
The couple went on to reflect on the shock of the huge media interest in Thomas' death in the weeks that followed, admitting they didn't realise how big the story would become.
As for Ralph, he admitted the shock became too much for him.
"I spent two months sitting in my study drinking wine," he told the news outlet. "Night turned into day and day turned into night. I just couldn't cope."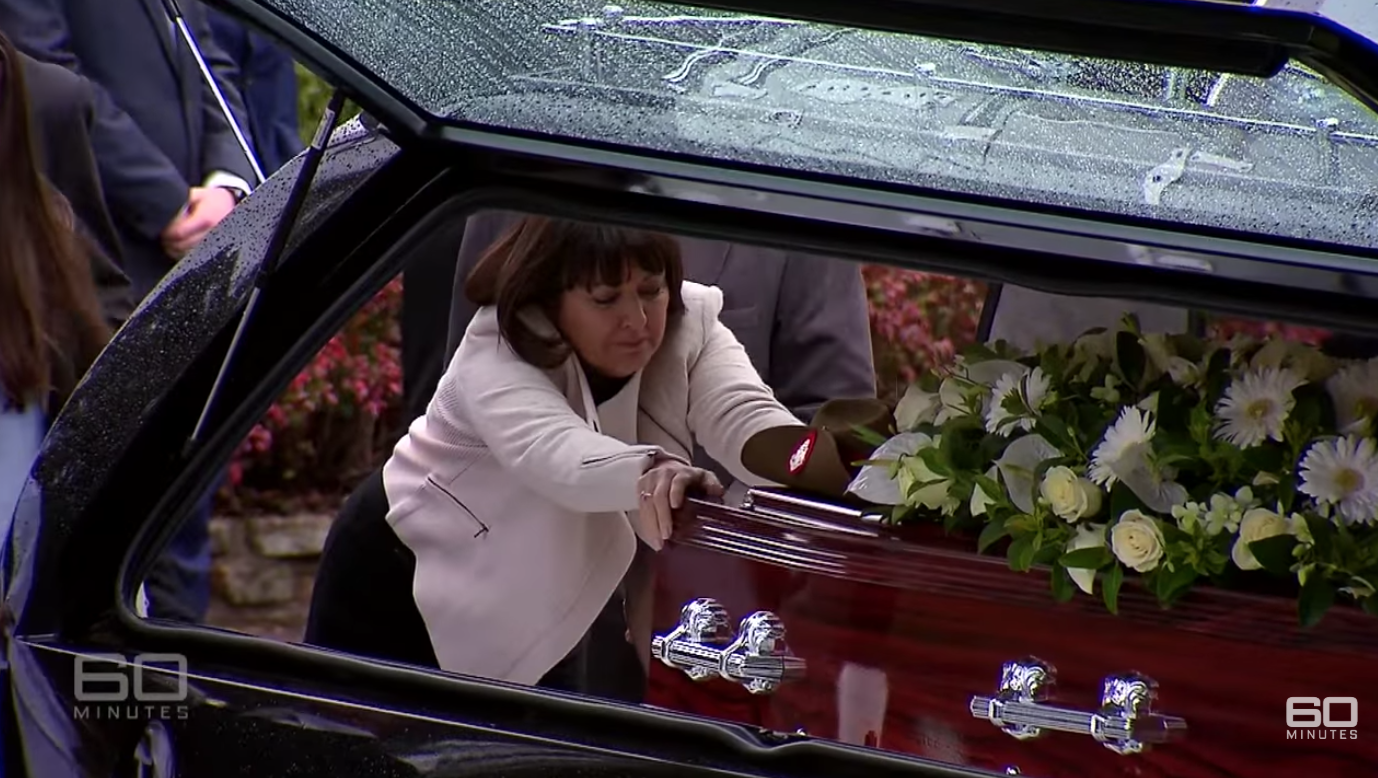 Eventually seeing the outpouring of support from the public, and outrage over drinking laws in Australia, Ralph and his wife worked to set up the Thomas Kelly Youth Foundation in 2013, "To ensure all our children get home safely".
However, as Ralph threw himself into the work, Kathy admitted she began to feel more isolated from neighbours and even her husband.
"All I had been wanting was for Ralph to put his arms around me and let me know that he was going to be there to look after me," she admitted to the SMH. "I was in tears all the time and he could not put his arms around me and make me feel better."
That eventually got better when Ralph attended a retreat and received counselling – getting the advice to learn to hug his wife again – and their marriage flourished once more from there.
However, two more people struggling to come to terms with the tragedy were Madeleine and Stuart – and Kathy revealed she found it hard at the time to understand why they barely spoke their brother's name.
Keen to keep going, Stuart instead returned for a new term as a boarder at Sydney's King's, at North Parramatta, around a week after his brother's death.
He eventually enrolled at St Paul's, an all-male residential college, but just one day in he called his parents to pick him up – sobbing in tears but refusing to tell them what had happened the night before.
Both parents have since been told that he was subjected to a 'hazing' ritual – with drinks being poured down his neck by other students as a sort of 'initiation'. They were also told he was bullied about the lockout laws they had all campaigned so hard for in Thomas' memory.
He refused to go back to the college and instead moved into the family's flat they were renting and took a part-time job.
While the couple said his morale seemed to improve, his body was tragically found five months later in his car. He had taken an overdose and killed himself.
"You never forgive yourself. Ever," Ralph admitted, revealing he initially blamed himself for pushing for the laws – but was continuously told not to.
It comes after they opened up about the mysterious night on 60 Minutes last year, and Kathy said at the time: "He went off to university at Sydney, for one night at a college, and he came home a different person the following day."
"It just changed him, he was broken," she added on the show. Revealing details of the night on air, Kathy said they found their son "sobbing uncontrollably" when they picked him up the next day – leading them to believe something "catastrophic" must have happened to him. Stuart never revealed exactly what happened.
The couple have now worked on a new book, Too Soon, Too Late, to be published by Allen & Unwin early next month and dedicated to all three of their children.
Read more: Stuart Kelly's parents call for inquest as uni hazing rituals exposed
Meanwhile, according to The Sydney Morning Herald, from June the foundation will have a new name, 'Stay Kind' (a tribute to Stuart's initials), aiming to "encourage people to be nice to one another".
"It [kindness] is exactly what this country and the world needs," Kathy said. "I would love that to be our boys' legacy."
Have you been following this story? Do you agree with the lockout laws? Does more need to be done?