The Prince of Wales could be seen standing on proudly, chatting to locals while he watched the performance at the annual event, also dressed in a traditional green kilt and long green socks. Meanwhile, the royal family also took to social media throughout the games, with happy snaps of Charles and further footage of the bagpipe performance. In one photo the duke could be seen smiling broadly as he watched the games while in another he shook hands with a competitor taking part in the event.
"The Duke of Rothesay today attended the Ballater Highland Games in Scotland and viewed traditional events including Piping and weight throwing and met the local Ballater Tug-of-war team," the post on Instagram read. "After arriving at the Games, the duke raised the Highland Games standard, officially opening the event."
Fans were quick to comment on the post with many explaining how much they love the sound of bagpipes and how special it would be to witness a performance in Scotland.
"What is the most beautiful charm of the bagpipe when the Scottish plays it on the Scottish land and between its high mountains … it's the ringing and echo of its pipe. It's distinctive, different and very magical," one person commented on Instagram.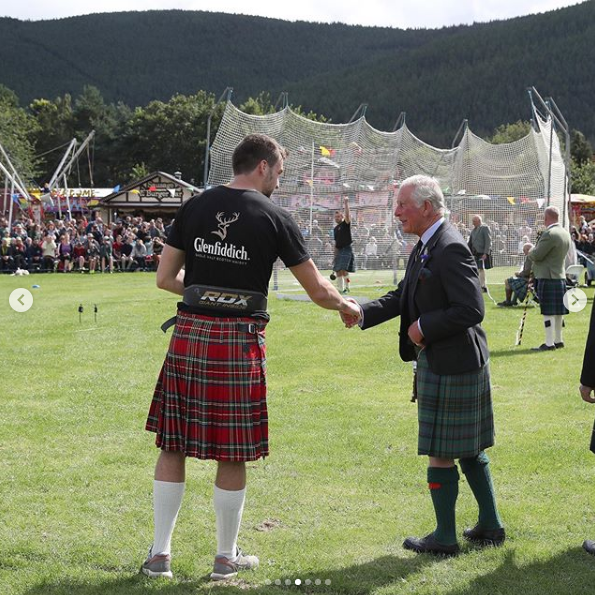 Another added: "The duke looks well. I love the pipes and drums." While another said: "That's a man that wears a kilt well!"
The games have been held in the town of Ballater since 1864 with favourite events such as the Glenfiddichh Heavy Events Championship and the Grampian Games Qualifying Championing just some of the crowd favourites. Meanwhile, trade stalls also line the park as well as fun games for children to enjoy.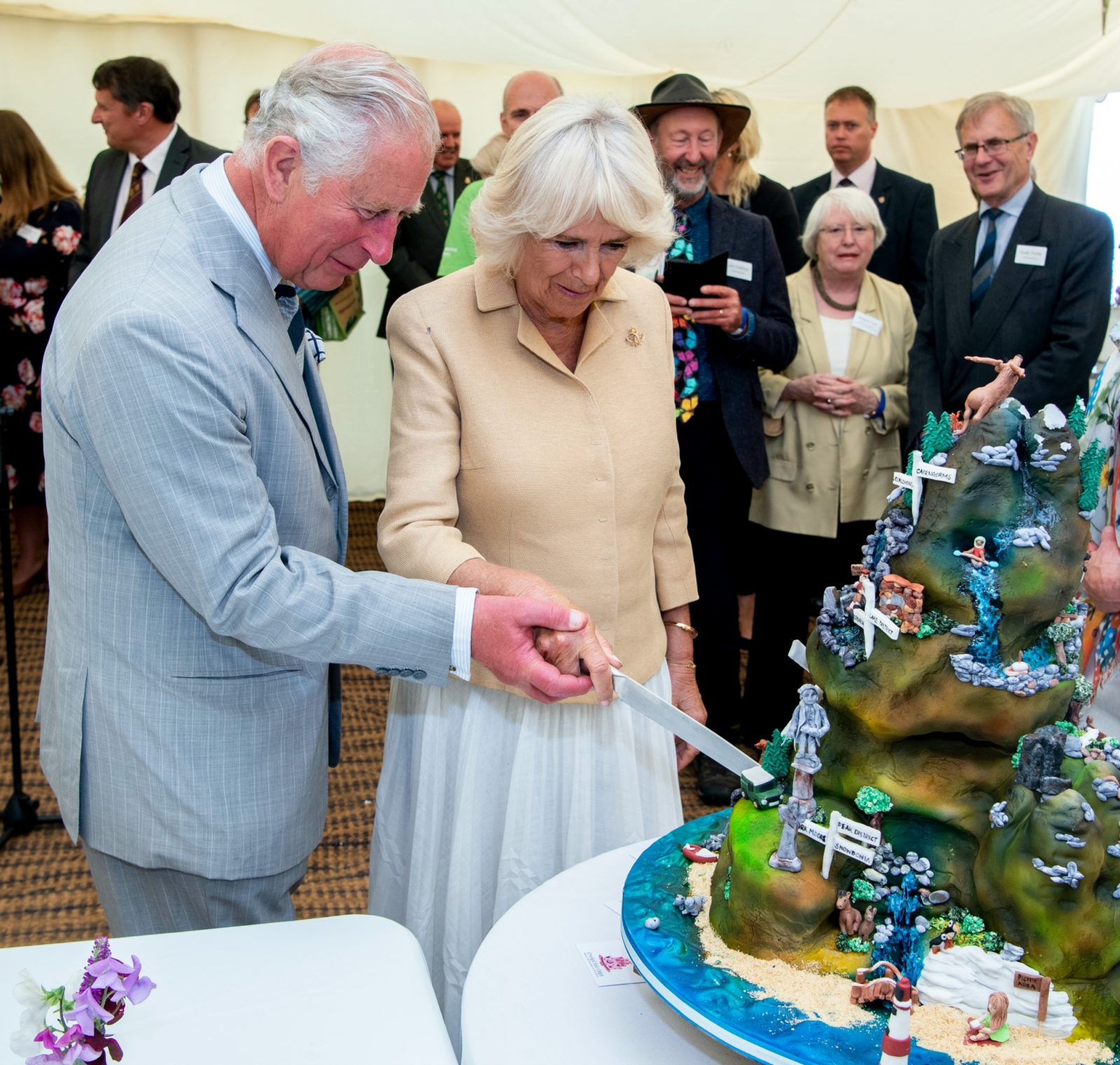 Prince Charles appearance at the games comes just weeks after the duke honoured his wife Camilla on her 72nd birthday at the National Parks 'Big Picnic' celebration during their royal visit to Devon and Cornwall in the UK. Standing beside Charles, the duchess flashed a beaming smile as he led the crowd in singing to her, before holding his arm round her and pulling her in for a hug.
The pair were then pictured cutting the cake hand in hand, no doubt in a reenactment of their wedding day in 2005. Charles appeared to give his wife a short speech as they spoke to their hosts and she was pictured smiling and laughing with him throughout.
Wearing a flowing white below-the-knee skirt, Camilla looked effortlessly elegant and summery for her big day as she coupled it with a beige jacket and orange heels, while wearing her hair loose and wavy. Meanwhile Charles dressed in a signature grey suit to celebrate with his wife, and he looked in great spirits as he smiled throughout the party.
Do you like listening to bagpipes? Have you ever been to Scotland?