"Overheard women saying 'this is not right'. I agree, doesn't look good at all. Thousands of other options… why #ugly??"
It's believed the name was in reference to the popular children's fairy tale The Ugly Duckling by author Hans Christian Andersen, which tells the story of a little bird who was labelled ugly by others due to his dark colouring before later maturing into a beautiful swan.
In a bid to ease the tension, Waitrose temporarily removed the chocolates from its shelves and redesigned the labels so as to not offend anyone else, The Mirror reports. However the product is currently still available for purchase on the store's website.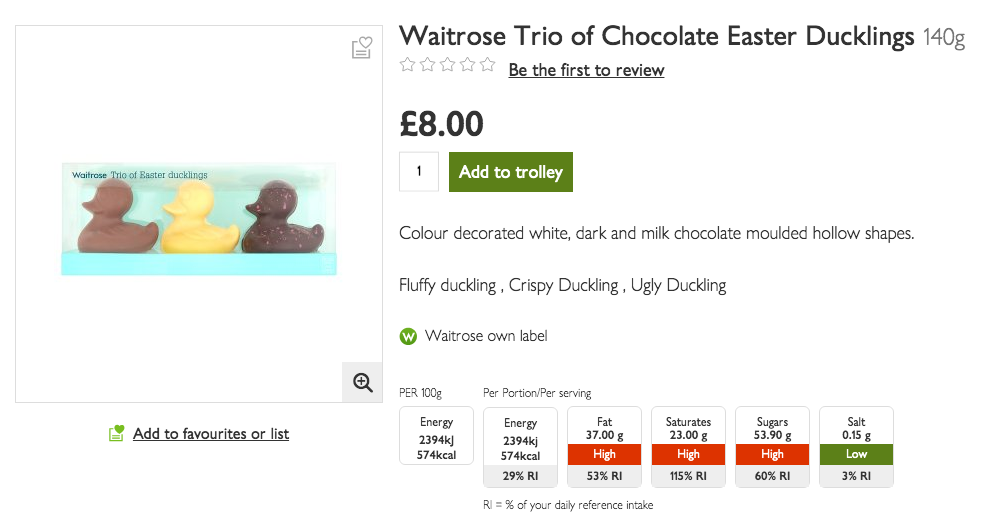 A spokesperson for the store told the Mirror: "We are sorry for any upset caused by the name of this product, it was absolutely not our intention to cause any offence. We removed the product from sale several weeks ago while we changed the labelling and our ducklings are now back on sale."
However, the move has angered many who took to social media to slam the supermarket for changing the name all because of a few complaints.
"This is insane. World gone mad!" one person wrote on Twitter. "If you don't want your children to eat the egg, don't buy it! People have too much time on their hands if they can write in and complain about this. It's chocolate for goodness sake."
Another took aim at Waitrose, adding: "How much longer are these companies going to give in to these people? Why not just say it's called 'ugly' because it looks like it's got pink paint splats on it!"
A third simply said: "Bloody snowflakes!"
What do you think of the chocolates? Do you think it was offensive or a case of PC gone mad?