The question came after former Labor leaders Paul Keating, Kevin Rudd and Julia Gillard all joined forces to support Bill Shorten at the weekend.
"It's not a hoopla event. It's not about the Liberal or the National Party," he told Sales.
"I just want to a conversation with people on Sunday directly about the choice. It's not about who's coming. It's about who will be listening?"
Of course, Sales didn't dodge the issue of Turnbull's ousting, and when asked: "If your record is as good as you say, why did you have to dump a PM?" Morrison hit back: "That's a matter of record and history now, Leigh."
He later added: "The previous PM, Mr Turnbull, had lost the confidence of the Liberal Party room and they changed PMs. What I did when I became PM was make sure that can't happen again."
Several social media users vented their frustrations over the TV chat online, with one commenting on Twitter: "It was a very frustrating interview to listen to. Morrison talked and talked and talked, so much so that I lost interest. He was ranting, little realising he wasn't cutting through .. the sooner this mob is gone, the better."
Another added: "You did a great job tonight on interviewing the PM!….. I found him evasive self centred and arrogant!"
However others focused on the questions themselves, with some praising Morrison for appearing, with one writing: "Great question."
Read more: What feud? Gillard and Rudd reunite as Labor launches election campaign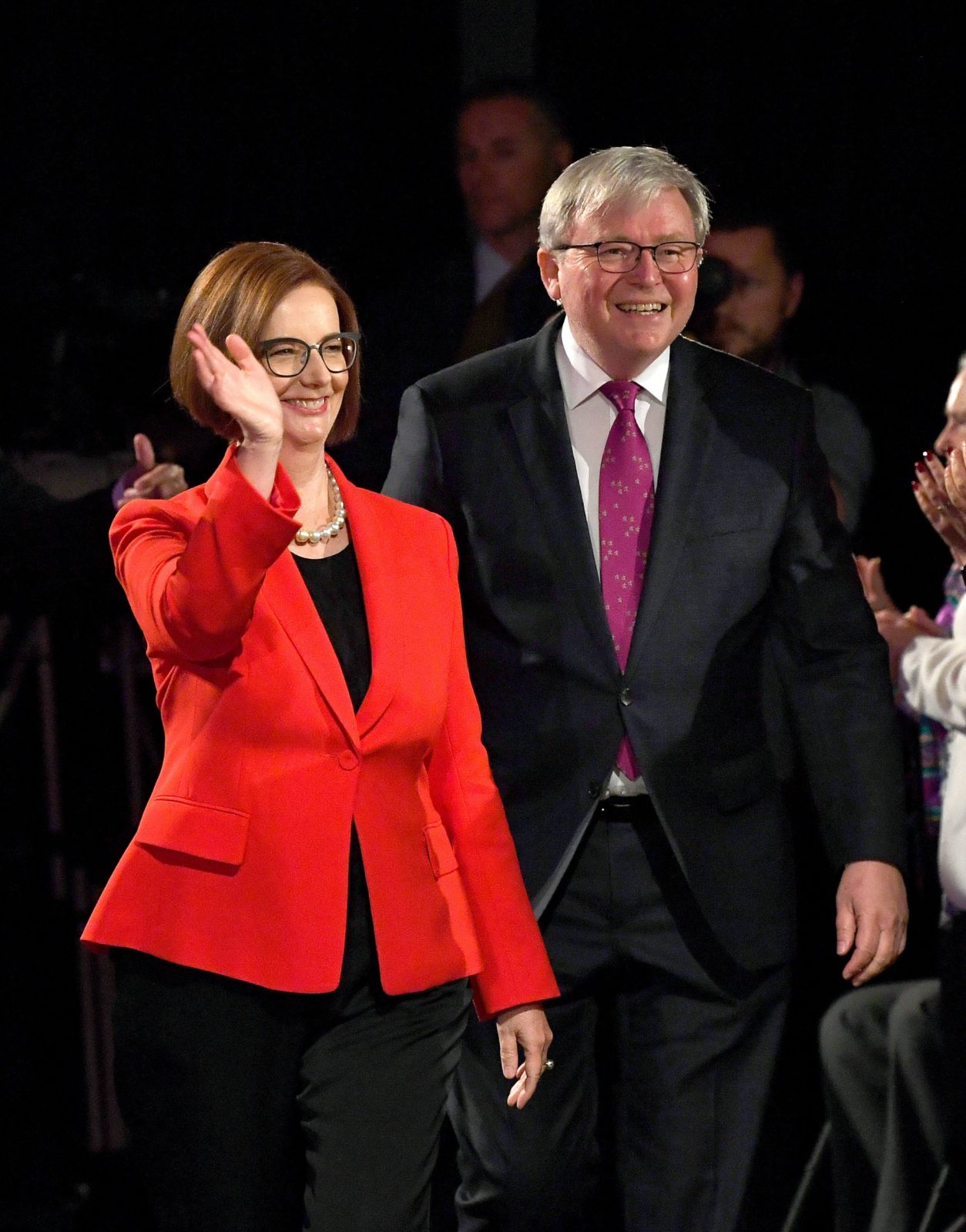 It comes after two surprising former PMs joined forces as a show of support for Shorten at his election campaign launch on Sunday. Kevin Rudd and Julia Gillard – who both famously stabbed each other in the back for the top job in 2010 and 2013 by causing leadership spills – sat together at the official launch.
They were also joined by former PM Paul Keating and laughed and chatted from the front row at the event at Brisbane's Convention Centre.
What did you think of the TV interview?