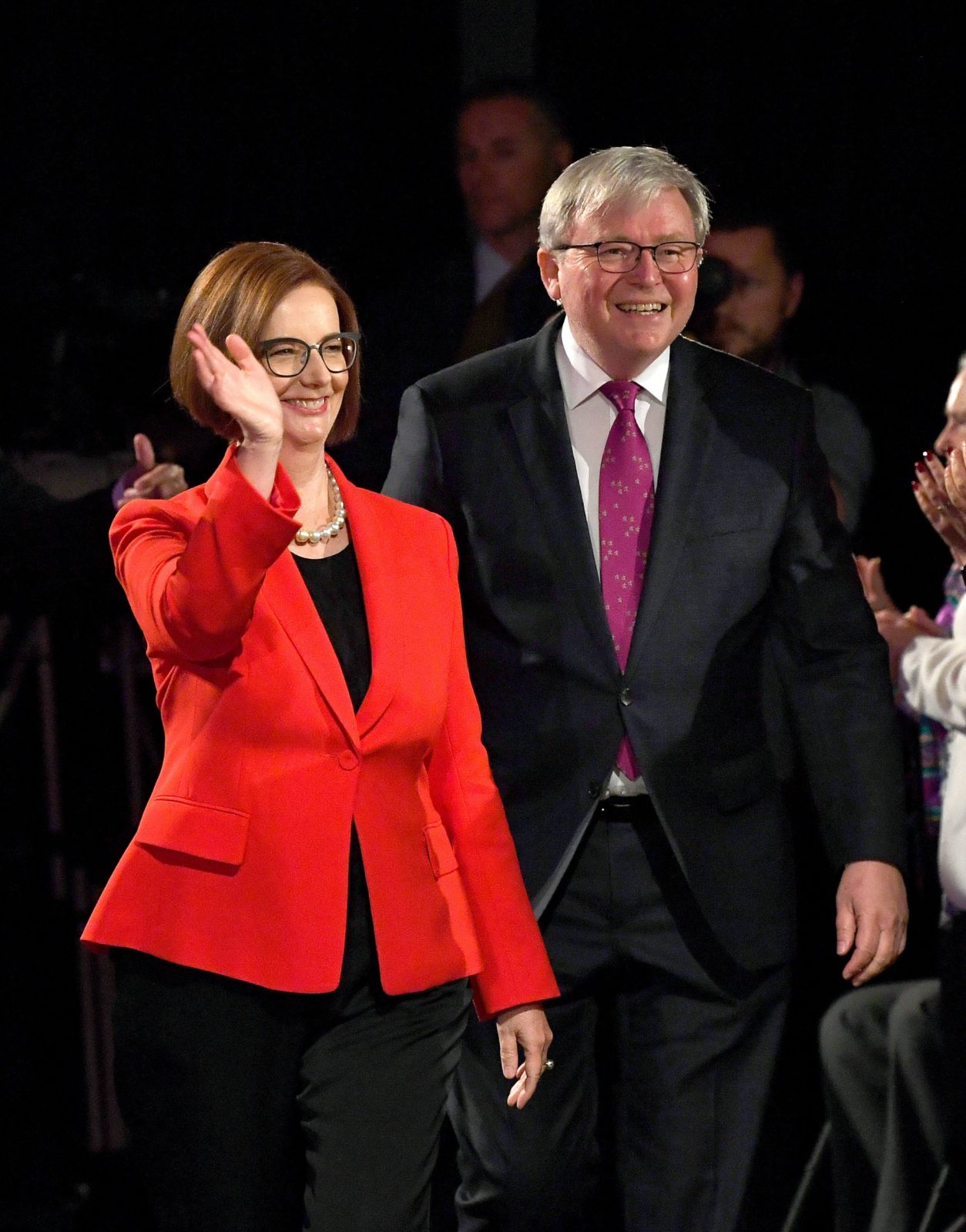 He said Keating was a "wonderful source of advice to me and my colleagues" and described him as an "inspiration". He also thanked Rudd for his hard work when he was PM – particularly for his historic apology to the Stolen Generations in 2008 which he described as something he would "never forget".
"Kevin, that act of leadership, that act of decency, that act of healing wasn't just a great Labor achievement, it was a great national moment," he said. "It proved and you proved that government at its best can speak to the better angels after the Australian nature. Thank you very much. We will never forget it."
When it came to Gillard, he thanked her for calling for the Royal Commission into Institutional Responses to Child Sex Abuse in 2012.
"You had the humility to listen, the courage to act and because of you, justice is no longer denied to thousands of our fellow Australians," Shorten said.
Shorten also praised Bob Hawke, who didn't attend the launch because of health issues but watched from home.
"We love you and in the next 13 days, we are going to do this for you," he said of Hawke. "Thank you, Bob."
Shorten also used the launch to make a number of announcements, including a $500 million pledge to reduce waiting times across Australian hospitals.
Read more: Shorten pledges $500M to cut hospital wait times
Shorten promised that if elected, Labor would invest $250 million on emergency department upgrades and $250 million on more health professionals to speed up waiting times in emergency departments across the nation.
"Chloe and I know what it's like to sit inside the emergency department, holding your child in the middle of the night," Shorten said earlier in a statement on Sunday morning. "Most parents know what that's like, and every parent fears it. There's nothing more nerve wracking, exhausting or dispiriting."
He called Australian nurses and doctors "absolute heroes" and "the best in the world" and said because of that, they deserved the best resources in the world.
"This is what people pay their taxes to Canberra for. I don't want to give it to multinationals in bigger loopholes, I want to build better hospitals and cut waiting times," he added. "This is what our hard decisions have been about. Delivering better services to every Australian."
Who will you vote for at the next election?