"Then you roll over, get a little mad at yourself, and realize to get anywhere you've got to make a deposit in the GOAL BANK. So, I'll go back to my favorite phrase and do it!!"
The film star, who has been married to former US model Jennifer Flavin for 22 years, also sported a more rugged look with a full white beard and moustache.
Fans of the actor were quick to praise his decision to ditch the dye, with one writing: "Wowww you' re even more charming with this look."
Another said: "Loving the hair you handsome silver fox!!!!" While another commented: "Stay true to the gray!! Looks good on ya!"
The Rambo star's look appears to be a new change as his hair appeared much darker just days ago as he was pictured out in Los Angeles with his wife Jennifer Flavin on January 29.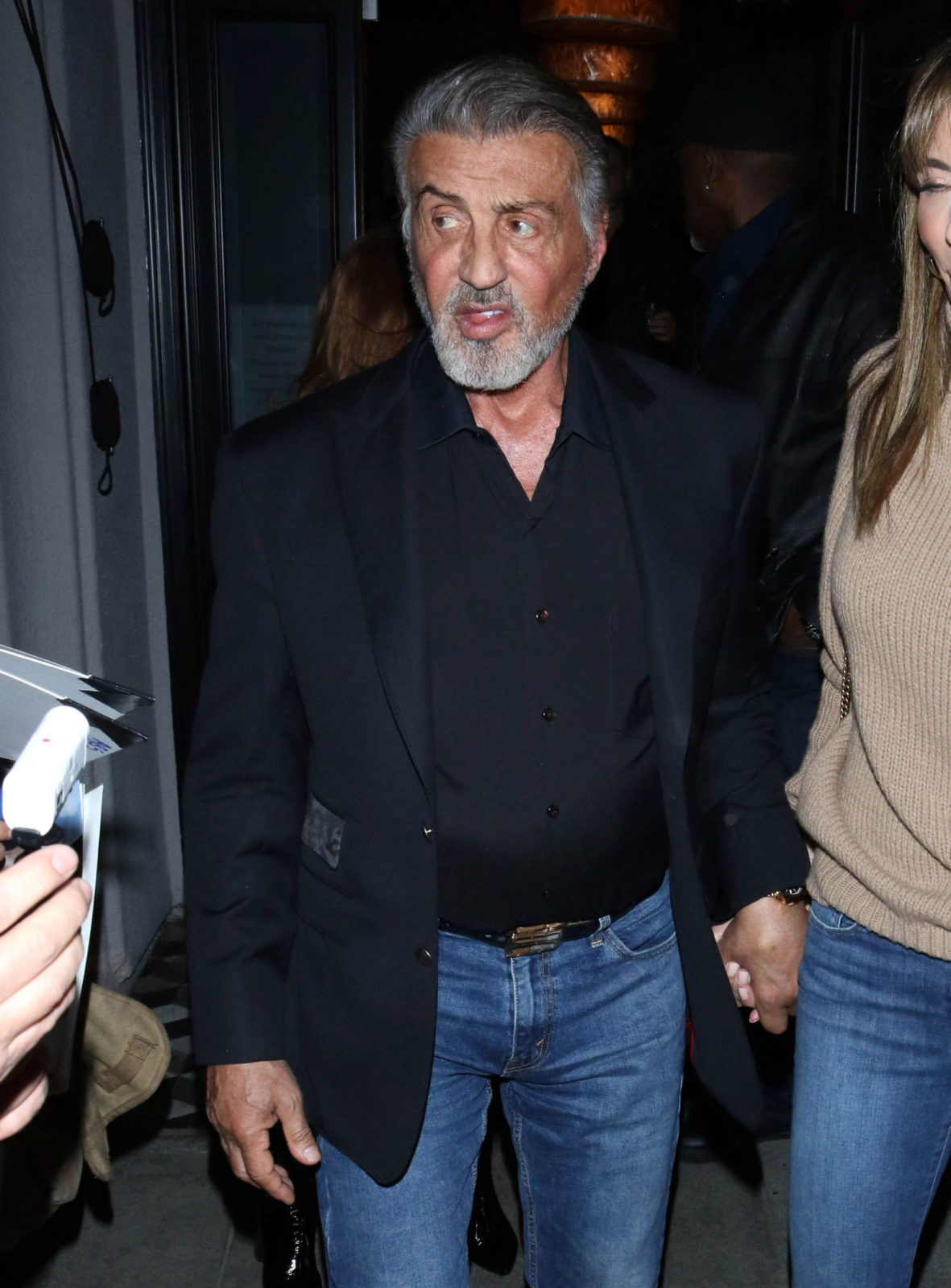 Sly isn't the only star to have recently embraced a more natural look as, earlier this month, Jane Fonda unveiled a new hair colour, which featured far more hints of silver than her typical blonde 'do.
The Grace and Frankie star, 84, looked chic as always as she stepped out on January 16 for a special screening of the hit Netflix series, which stars Fonda and Lily Tomlin as a pair of unlikely friends who are forced to live together after their husbands reveal they've fallen in love with each other.
But while Jane's fashion choices were on point as always, her cropped hair appeared strikingly different as she seemed to have added fashionable silver tones to her hair.
Jane looked effortlessly stylish as she posed on the red carpet, wearing a tailored grey suit jacket and pants, which the Barbarella star wore over a simple grey sweater. She completed the look with a pair of understated grey heeled boots and the only sign of bling was an elaborate brooch that the actress and long-time activist had pinned to her right lapel.