https://www.instagram.com/p/B0xUL9uAQzc/?igshid=cba07u9s9g69
"My family and I are still coming to terms with the events that took place, while opening my house door to load my dogs into my car, they were set apon [sic] by 3 mixed breed dogs and dragged to the street where the dogs proceeded to hold down and all 3 attack [sic], biting, ripping!" he explained on the post.
"The dogs are owned by … ON VICTORIA ST MALABAR …, house facing the school, the back of their house is on our lane."
Colin continued by explaining that this sadly wasn't the first time his beloved pets have been targeted by the other dogs and said at no point have the owners apologised.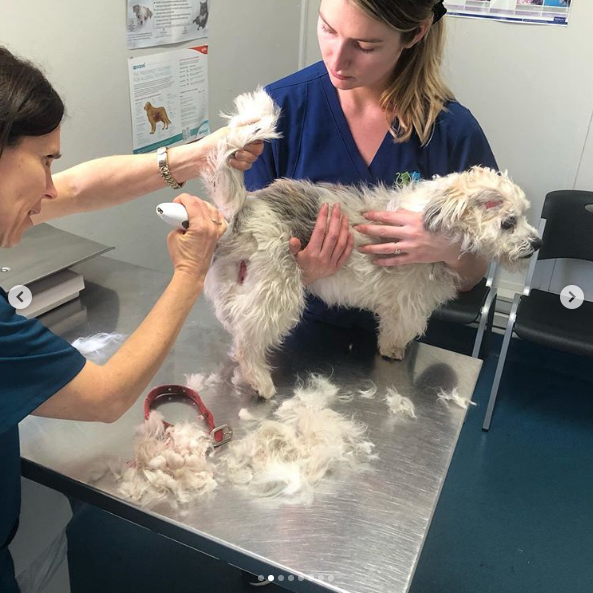 "This is the 3rd attack and worst from the same dogs, second time @nswpolice have come out to the scene (and I thank them)," he wrote. "It took 5 adults to get my dogs free. The owners of the dogs seen [sic] and left my dog to die in the gutter, no remorse, no call to see if okay later that night … dogs are not born killers, it's how they are brought up, so if brought up by GRUBS …"
"After the attack a young girl aged about 10 with new puppy walked past and I realised how much worse it could have been (a puppy, a child and 3 40kg dogs)."
He added: "I will not let this rest, for the fear of my children and my friends who live here! I do not blame the dogs I blame the owners!"
In the horrific photos Colin's dogs can be seen with sore and red bite marks over their bodies with a letter from the veterinarian, also posted to social media, explaining Brann suffered "extensive injuries and multiple puncture wounds and large areas of swelling and bruising". Meanwhile, Dalmatian Ellie sustained minor injuries to all four paws.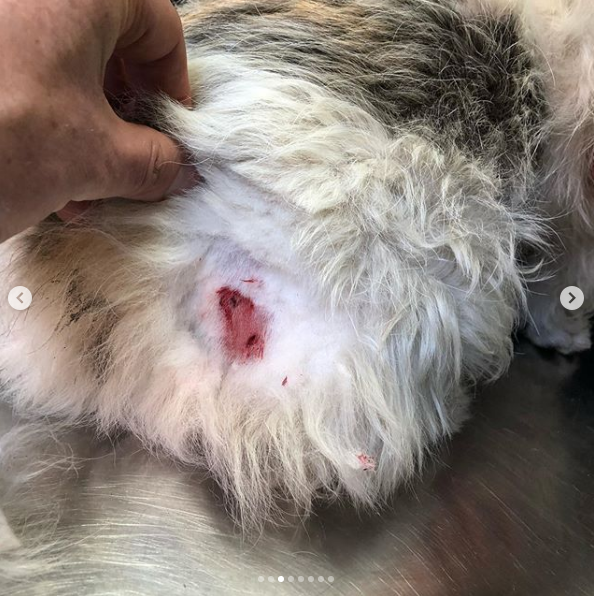 Fans have reached out to Colin to support him during the difficult time with many claiming it is time for the owners of the other dogs to face the consequences.
"I'm so sorry to hear this, Fassy," one person commented on Instagram. "I hope the owners are made to face their responsibilities as pet owners and members of your community."
Another added: "Oh how awful! Sending the whole family lots of love."
While a third wrote: "So sorry you had to go through this, no pet owner should ever have to witness something so shocking."
What action do you think needs to be taken to stop dog attacks such as these? Has your pooch ever been attacked by another dog?