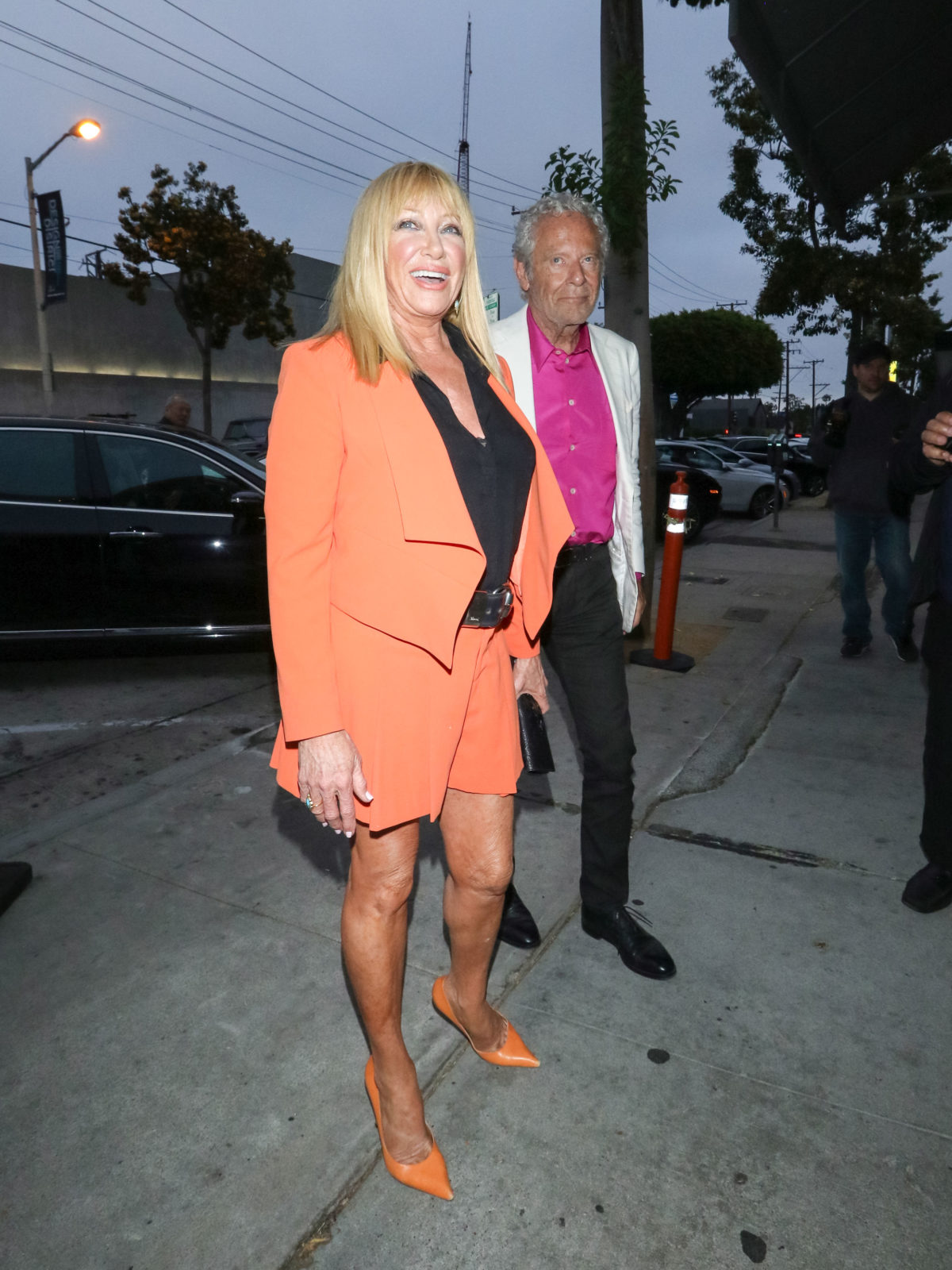 While she appeared full of spirits during the evening, the star's life hasn't been easy. The 72-year-old actress and author was diagnosed with breast cancer in 2000 but refused chemotherapy at the time – instead opting for a lumpectomy and radiation. She then went 11 years without one of her breasts, before undergoing a pioneering procedure to regrow it using stem cell regeneration.
A few months ago Somers opened up about the procedure which allowed her to regrow her breast without using any implants.
"They took fat from my stomach, spun out the stem cells, discarded the weak ones, took the strong ones, injected them into this breast with, like, a turkey baster, and for a year I felt, like, electrical zippers growing the blood vessels," she explained to the news outlet.
She's now had a breast that is completely hers since 2012, rather than an implant – and she was so pleased with the result, she couldn't wait to show it off.
"The first two weeks after I had it done, I was showing everybody," she joked. "I'd whip it out – 'cause I was so used to not having it… And then after two weeks, my husband said to me, 'You gotta stop showing people your breast'!"
Are you a fan of Suzanne Somers? What do you think of her colourful outfit choice?