She kept her long blonde locks down in a slightly waved style for the day out and accessorised with some simple pearl earrings. Meanwhile, the 51-year-old sported a soft makeup look, with a swipe of blush on her cheeks, a light pink lip and a touch of eyeshadow.
It was one of many stunning outfits worn this past week by the singer, who was spotted the day prior wearing a bright pink power suit – with a twist. Celine was snapped walking down the streets of New York City in a pink buttoned shirt, flared trousers, tailored jacket, and what appeared to be a skirt over the top of her pants – all matching in colour.
The long trousers fell right to the ground, covering her shoes and she carried a small handbag in the matching pink colour. This time her hair was kept down and straight, while she also wore a pair of dark sunglasses to add to the overall look.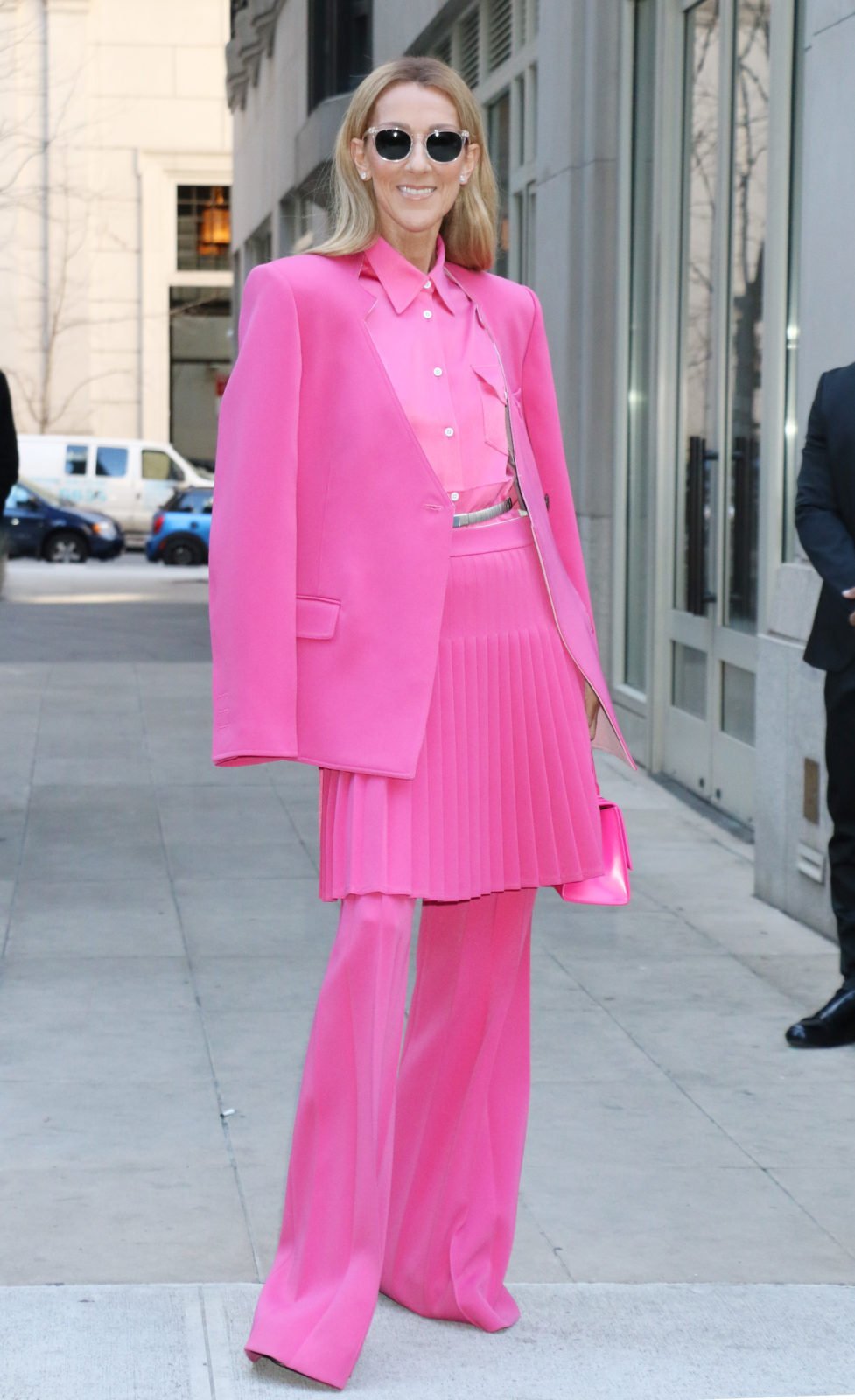 Meanwhile, earlier in the week, Celine stepped out in a seriously cool 1960's-style ensemble. The star was spotted out in the Big Apple on Tuesday as she made her way to Long Island for a show, and the French-Canadian superstar looked as sensational as ever as she pulled off one of her most chic looks to date.
The 'My Heart Will Go On' singer donned a retro white coat dress for the outing which featured a bold pastel and navy blue floral design and a broad collar. Each flower on the dress was also embellished with a white flower in the centre.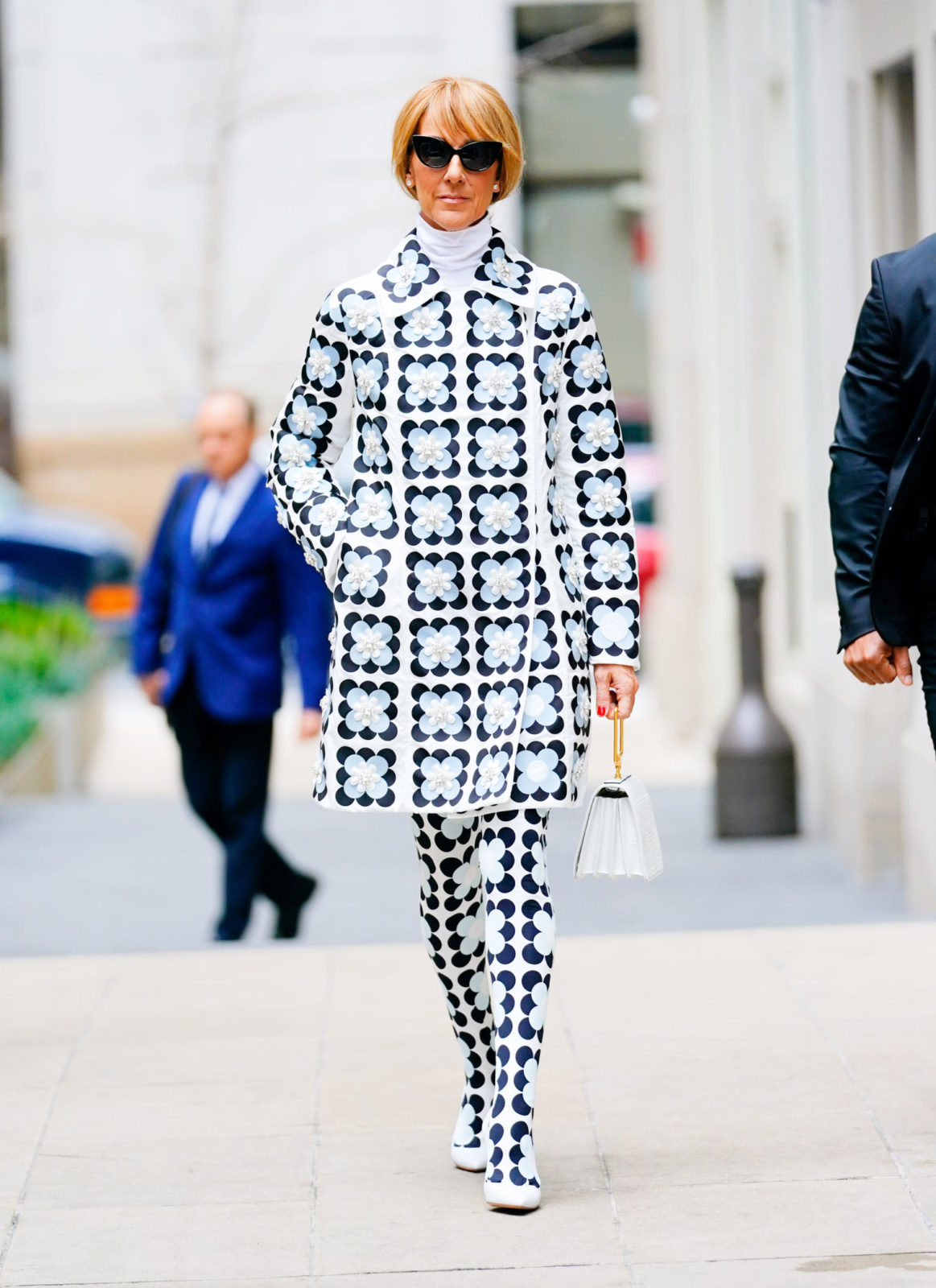 Not content at stopping there though, Celine paired the show-stopping dress with a pair of stockings that featured the same retro print, and a pair of stylish white stiletto heels. The 51-year-old completed the look with a pair of retro cat-eye sunglasses and she carried a small handbag in her left hand, which featured a statement gold handle. She also wrapped up with a turtle neck jumper beneath her coat.