Fans were quick to comment on the image, describing her dress as amazing, gorgeous and beautiful. "Blue never looked better on someone. Stunning," one commentator wrote. While another added, "You're so beautiful."
Celine is known for making bold fashion statements, regularly donning designer dresses and killer heels and, if anything, she's ramped it up over the last few years.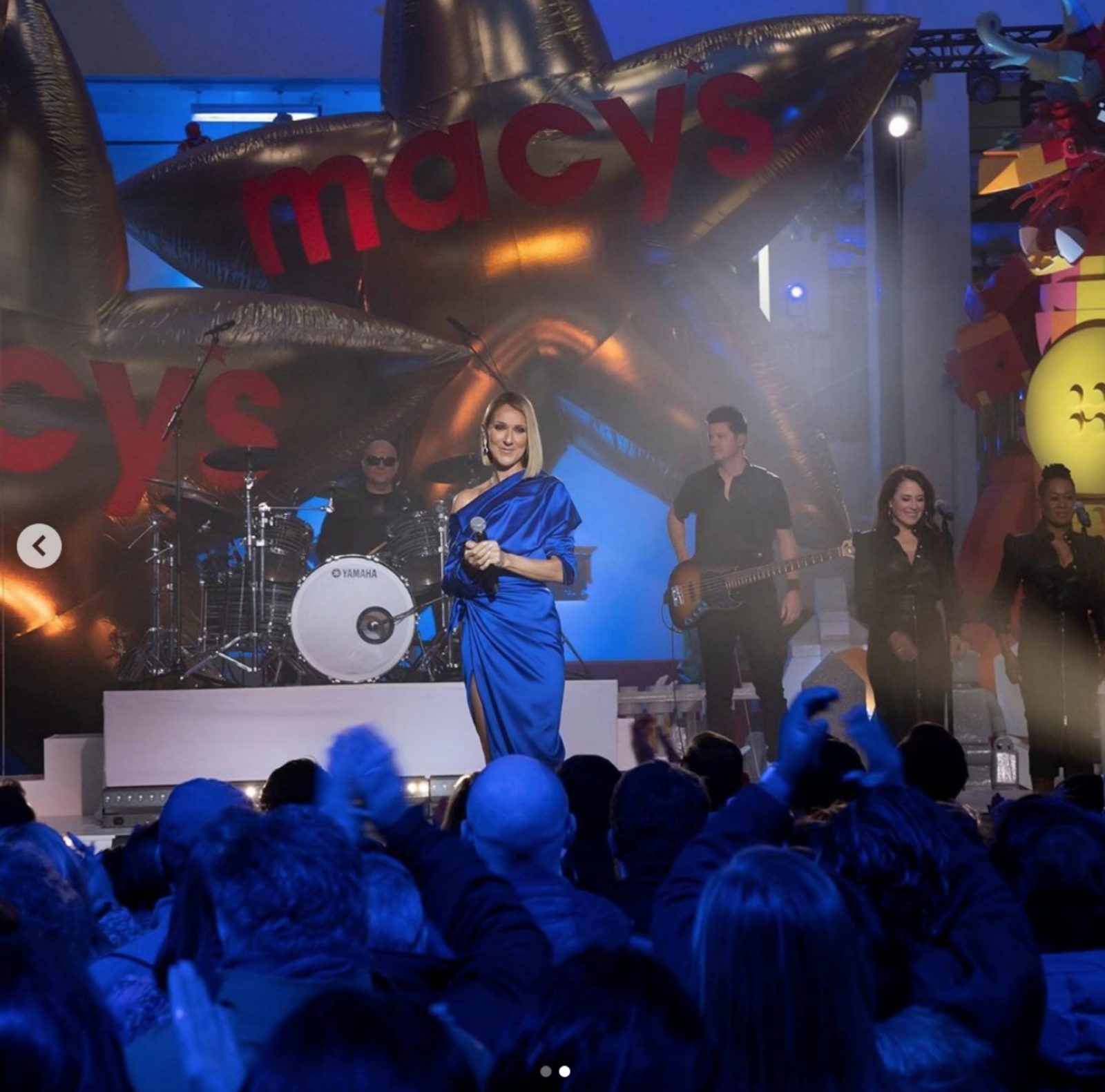 And it comes after Celine recently claimed she's "not ready to date" and instead is using her time to focus on her children and successful singing career, following the death of her loving husband René. He sadly passed away in 2016 after a battle with throat cancer and since then the talented singer has remained single, unable to pursue a new love interest.
While she has remained private about any potential relationships in the past, Celine opened up in a recent interview on America's Today show, admitting she does miss having a partner but it's not time to begin something new. "I don't date," she happily declared on the program. "I'm not ready to date. I'm very lucky and happy to have so many people in my surrounding to make me – they make me laugh, but I miss to be touched. I miss to be hugged. I miss to be told 'you're beautiful'. I miss what a boyfriend and I miss what a husband would do."
Although three years have passed since René's death, Celine continued by explaining that not a day goes by where she doesn't think of him. She said she often recalls one of the last conversations the two shared before he took his last breath.
"He called me before a show and give me a little message: 'I love you' and when I came home that night, it was very, very late … And I didn't want to come and wake him up to give him a kiss, to wake him up and then he can't find sleep again," she explained on Today. "And the next morning, he was gone. So, we talked before. And he send me a text message. So we said goodbye."