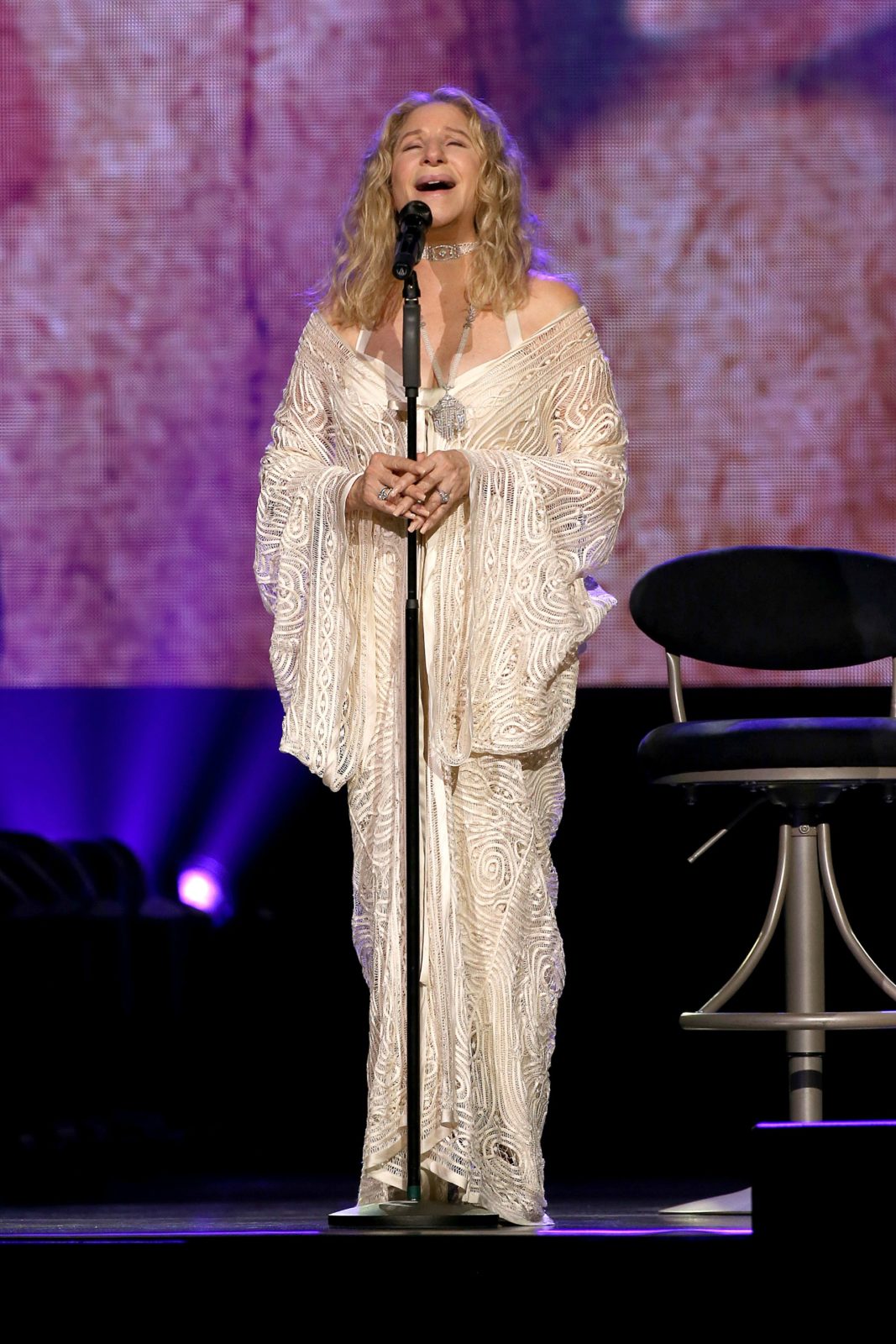 During the performance, the mother-of-one was also photographed sporting a gorgeous black gown, which featured dramatic sleeves, that was short at the front and longer in the back. She coordinated the standout look with sky-high black heels.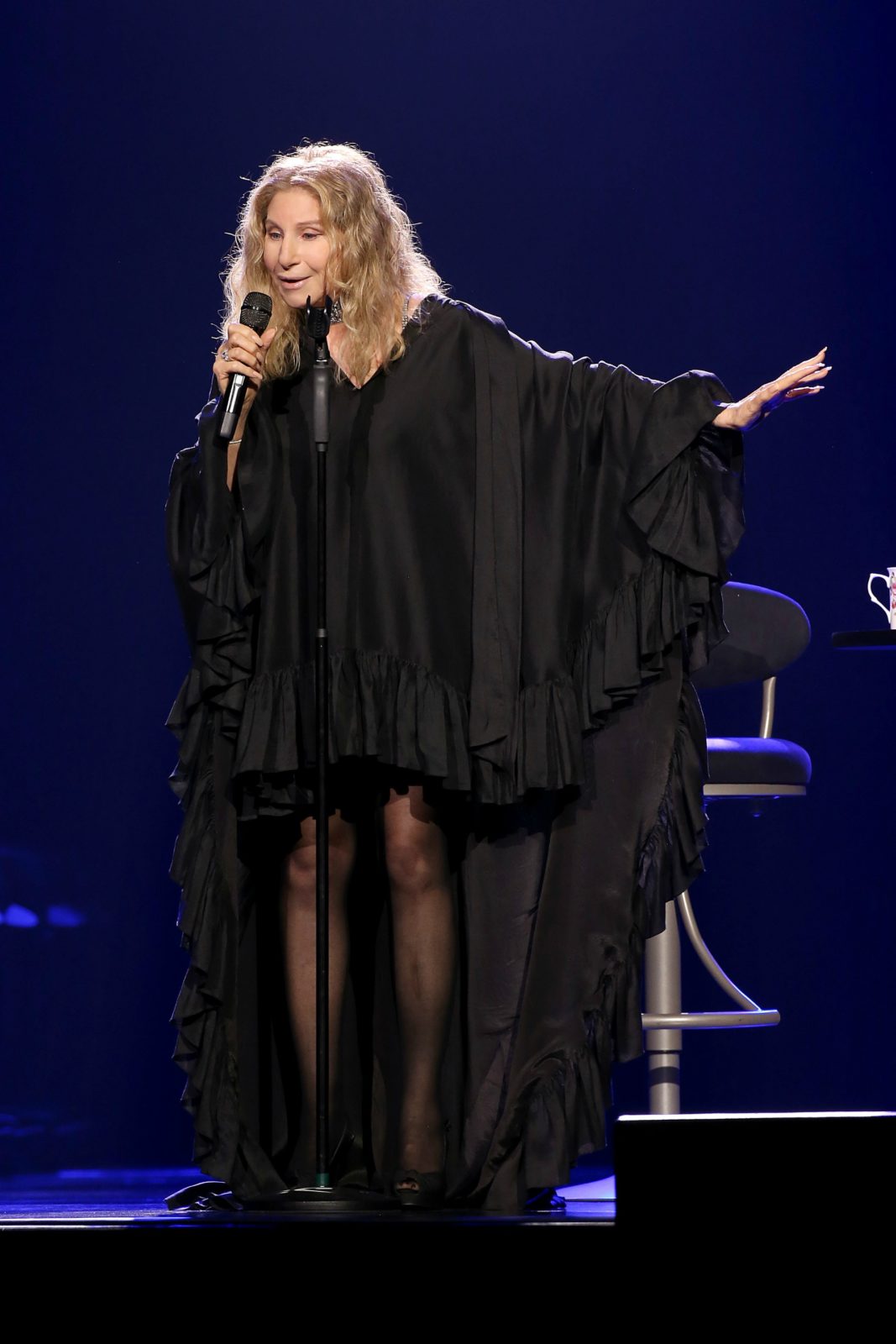 Read more: Barbra Streisand shares sweet photo with adorable baby granddaughter
Meanwhile, her proud husband, 79, kept it simple in jeans, a black shirt and matching sports jacket as he met her afterwards, before the couple put on a loving display as they walked past cameras hand in hand.
'After the dazzling show, Barbra took to social media, with the caption: "It was so great to see my husband so happy after my show!"
Many fans were quick to comment on the photo, with one writing: "Wow, what a good looking duo."
Another added: "You are such a beautiful couple and I'm so happy that [you] make each other happy."
While a third wrote: "You were fantastic and he was so proud of you, as all of your fans!"
Read more: Happy anniversary! Barbra Streisand wows in white lace in throwback wedding snap
The famous couple, who recently celebrated their 21st wedding anniversary, tied the knot in 1998 in a beautiful ceremony in the Streisand's estate in Malibu, California. While they have no children together, Brolin has three grown kids from previous relationships, and Streisand shares a son, Jason, with her first husband, American actor Elliot Gould.
They regularly speak openly about their love with one another and Brolin recently revealed why their relationship works.
"If you look at Cancer and Taurus – not that I'm into astrology, but I'll click on that if I'm on the computer – almost every time, it says, 'You guys are magic together'," he told Fox News.
"You're so opposite that you're able to work it out. And that's what a makes a great team.
"I think we're both very opposite and very good negotiators. She sees a colour that's one shade and I say, 'No, it's another colour.' And then we are able to negotiate around it."
Do you like Barbra Streisand's latest looks? Are you a fan of Barbra and James Brolin? Do you think they make a good couple?