https://twitter.com/DancingOn10/status/1102515902833139712
Agreeing, Amanda then asked if he felt he'd achieved his goal of summing up his life with his sister, to which an emotional Samuel said: "I reckon."
The cameras immediately captured Amanda's reaction as she herself choked up between words, before panning round to the audience and showing Studio 10 favourite Angela Bishop wiping away tears.
The judges were all impressed by the tribute dance, with each sharing their admiration for his bravery.
The Secret Life of Us actor revealed his inspiration for the performance earlier in the show, saying on camera: "My memorable year is 2017, the year I lost my sister.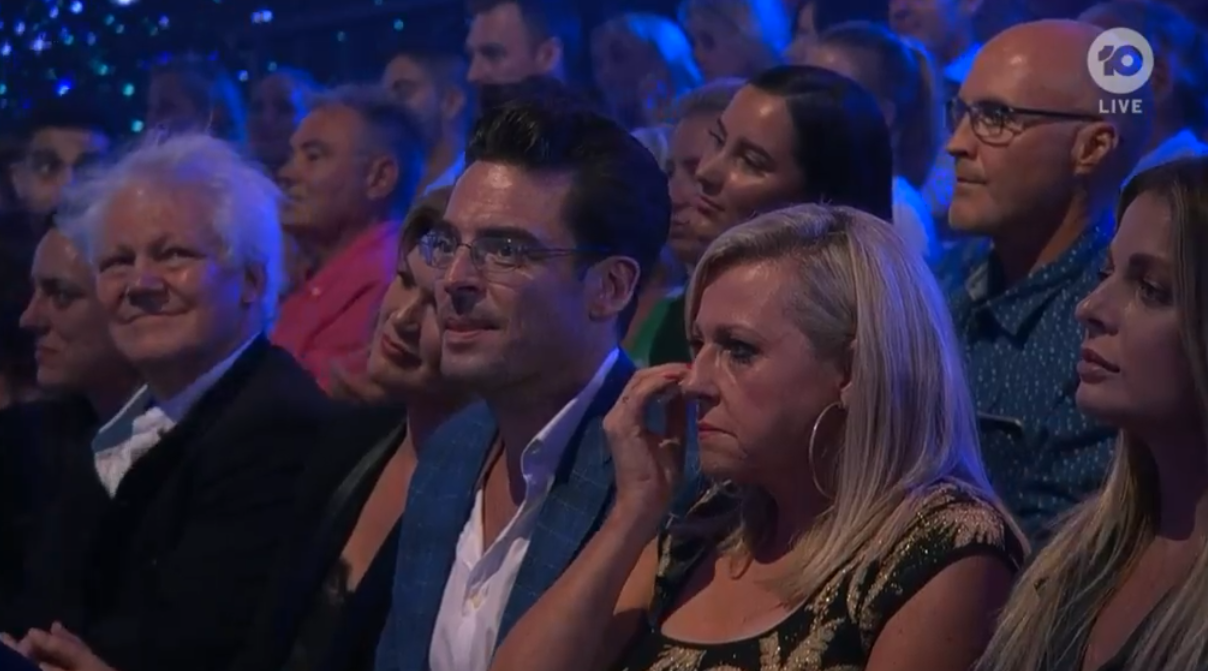 "She left this extraordinary legacy for the country. It's not the cancer that's making me crying it's all she did for me. The biggest thing she taught me is that now is awesome and to insist on joy.
"I had an extraordinary relationship with my sister over 40 years. We are telling that entire story – the entire relationship, not just a cancer patient. We are condensing time into one minute and we're going to tell the whole story."
"I love this man Jeremy, he's beautiful… Not only a beautiful dancer, a beautiful soul," she said of her professional dance partner. "I've had the pleasure of working not only with him but his beautiful wife Sarah, their kids, our producer. It's been a blast, but you know I'm tired… No I'm serious.
Read more: Denise Scott: The series of heartbreaks that sent me to bed for a year
"I came here because I really wanted to take on a challenge and I found it so hard. I can't tell you how hard these people work and it's a killer."
As Denise then added: "It's a good lesson kids," she was asked what she meant, to which she joked: "The lesson is there's always wine at the end of the show!"
Are you a fan of the show? What did you think of all the stars' latest performances?