Asked how he got into the character, he added: "Oh, it was an absolute rabbit hole."
Many famous stars have spoken of their struggles keeping a healthy balance when taking on a new and complex role, with some willingly living their everyday life in the role for months before filming even starts to ensure their performance is the best it can be.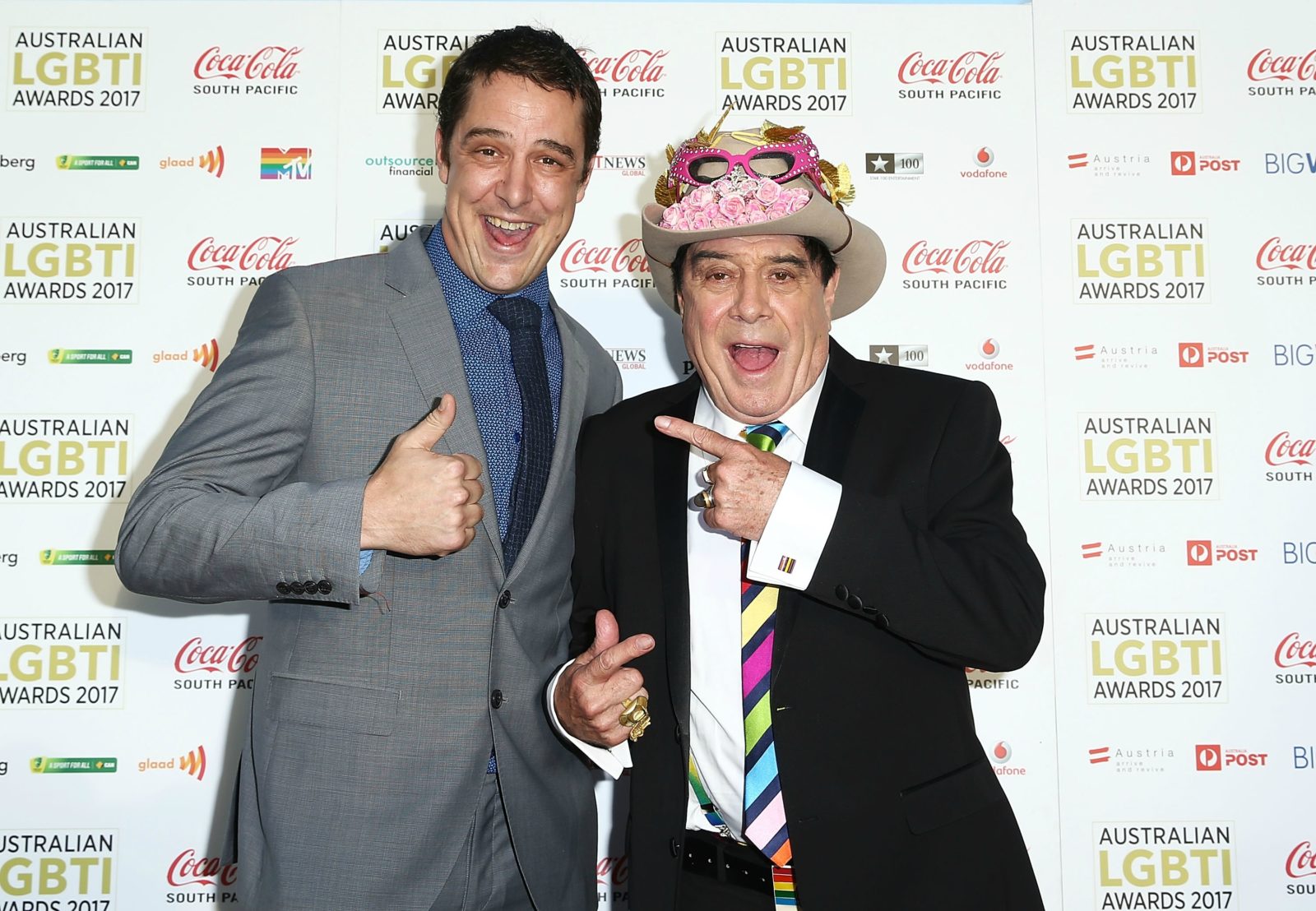 Read more: Samuel Johnson admits last words to late girlfriend helped 'save him from ruin'
It was sadly the case for the late Heath Ledger, who famously kept a 'Joker diary' while taking on the role of the villain in the 2008 movie The Dark Knight.
Ledger's father Kim first revealed the diary in a German documentary called Too Young To Die, with Kim revealing: "He [Heath] pretty well locked himself up in a hotel room for weeks."
He added at the time: "He galvanized the upcoming character. That was typical of Heath. He would do that. He liked to dive into his characters, but this time he really took it up a notch."
Tragically, the Australian actor later died of an accidental overdose in January 2008.
For Johnson, he admitted it's a fine line between getting into character and losing yourself completely in the role – something he didn't realise until some time after he had completed Molly and taken a step back from acting.
Read more: Molly Meldrum hijacks Logies limelight with bizarre speech
"It's a dark art, it's dangerous and it can take people. Just look at Heath. Yes, I think every actor needs to tread with caution, I can't explain it but there's something about it that changes you," he said.
"Maybe some actors aren't left with enough time to know themselves [around hectic film schedules and playing the character day in day out]."
Asked if he had tricks to keep the balance himself, he admitted: "Not when I was acting no, not until I left! Who knows which way it could have gone."
Read more: Samuel Johnson finally reveals end of Logies speech
Meanwhile, Johnson has recently swapped his time on screen for inspirational fundraising work, in memory of his sister Connie who sadly passed away from terminal breast cancer in September 2017 when she was 40 years old.
In her final years she joined her brother in launching charity Love Your Sister, with them setting a goal of raising $10 million for the cause through a series of fundraising efforts – something Johnson has continued following her death.
It's meant he's turned down a series of TV opportunities in recent years to honour his promise of reaching the fundraising goal – including a dream gig with Hollywood star Cate Blanchett.
"I have funnelled all my ambition into this $10 million goal and I can't seem to find any ambition elsewhere!" he joked. "If a dream gig comes along it will be to my surprise."
He recently enjoyed a brief stint on Dancing With The Stars, which he went on to win, and he added: "I'm open to that kind of stuff… Dancing With The Stars was such great fun and it taught me to be open to anything. Never say never."
While Johnson remained good friends with Meldrum long after Molly aired, he admitted they're no longer as close as they once were.
The pair were thrown into the limelight in 2017 when Meldrum surprised the Logie Awards crowd by interrupting Johnson's speech mid-way through, as Johnson was dedicating his charity work to his sister.
Read more: Molly Meldrum apologises for Logies upset
While the actor appeared to take it in his stride at the time, he later told reporters he wasn't able to deliver the touching tribute to his sister he'd hoped to.
"I had it all planned," he said at the time. "It's about Connie for me so I had a bunch of stuff planned. I might post my speech on Facebook."
Meldrum was inundated with backlash over the bizarre interruption and later apologised.
Johnson has now published a moving book, Dear Dad, containing a series of letters from Aussie stars to their fathers saying all the things they have previously left unsaid – whether their dads are still alive or have passed away.
All the proceeds will go towards cancer research, to help his pledge to reach the $10 million mark.
Dear Dad features letters from Aussie greats including Kathy Lette, John Williamson, John Paul Young, Shannon Noll, Normie Rowe, Kurt Fearnley and more, with all contributing towards cancer research. The book, published by Hachette Australia, is available now.
Do you remember watching Samuel Johnson play Molly Meldrum? What is your favourite role he's taken on?