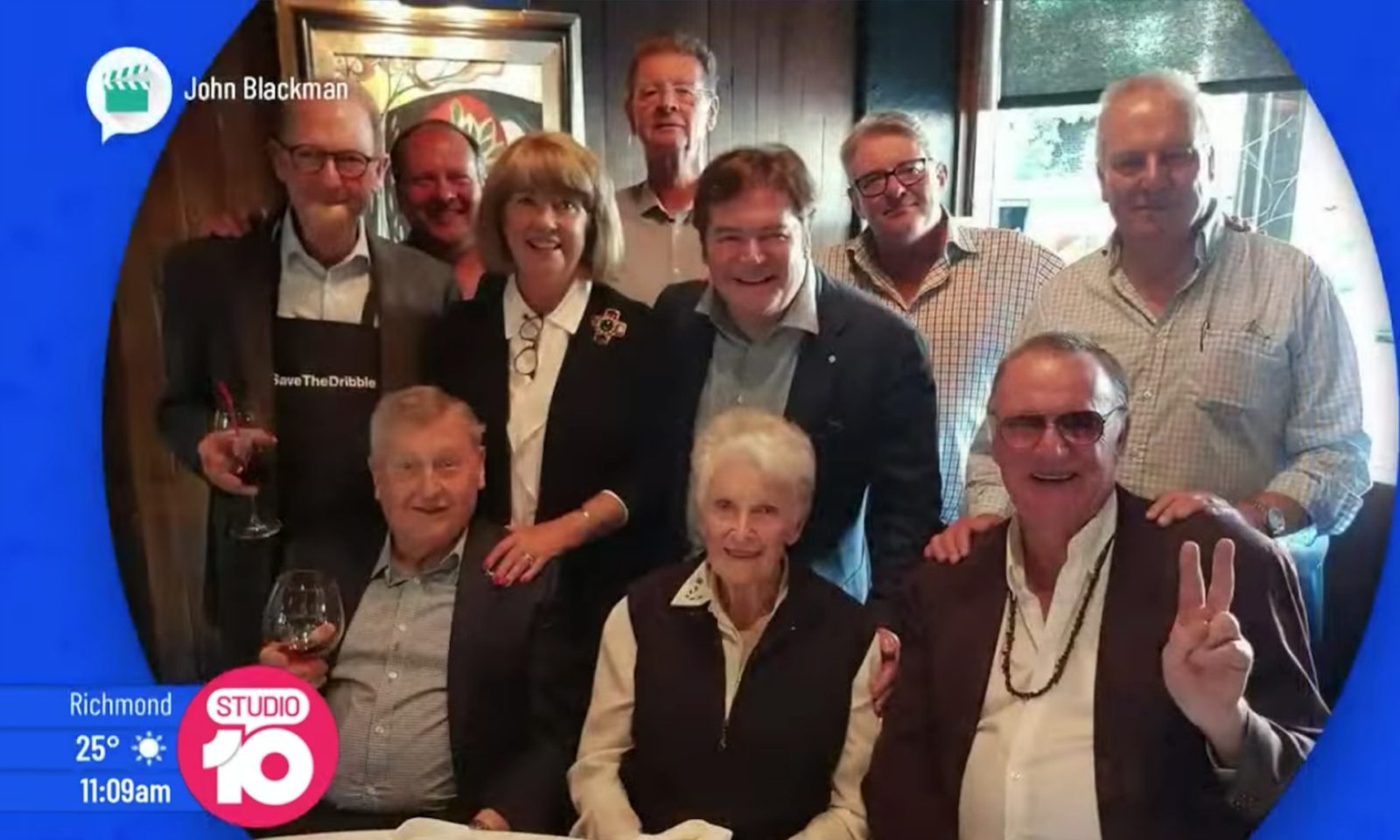 A special birthday lunch was held in Melbourne on Thursday for the iconic star with some of Hey Hey's biggest names including Somers, Red Symons, Jacki MacDonald, Wilbur Wilde and John Blackman reuniting for the special occasion. Molly Meldrum, who was another one of Hey Hey's biggest stars, did not appear in the photo.
Fans were excited to see the stars reunite and took to Facebook to share their delight.
One person wrote: "The best show on tv!!! Darn shame all of those wonderful characters aren't still on tv on some other fun talk shows like we had years ago like Blankety Blanks."
It was great to see so many of the stars looking happy despite some tougher times in recent years. Blackman, who was known for voicing Dickie Knee on the popular variety show, confirmed last year he was battling cancer.
Appearing on A Current Affair, Blackman said cancer was slowly spreading around his mouth and in to his jaw bone and needed to have his whole jaw removed.
Read more: Hey Hey It's Saturday star gives update on John Blackman's cancer battle
Meanwhile, Skyhooks performer Symons lost his son Samuel to cancer last October. He was 27 when he died and had first been diagnosed with a brain tumour at the age of four.
While there doesn't appear to be a Hey Hey It's Saturday reboot in the works just yet, vintage clips and moments from the show are regularly shared online.
Did you watch Hey Hey It's Saturday? What was your favourite part about the show?