Rejoice! Eating chocolate in the morning could be good for you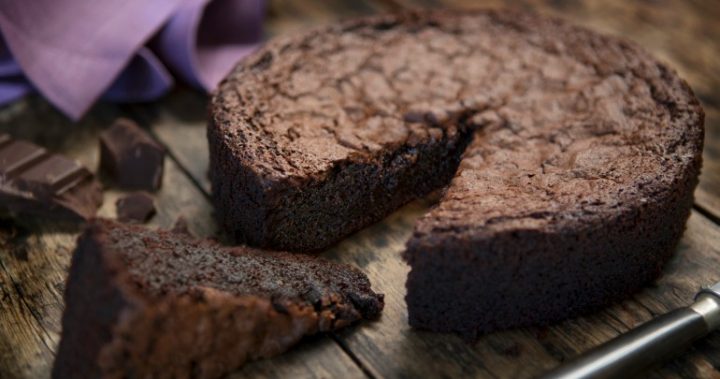 Chocolate is known to be a perfect ingredient for rich desserts and a satisfying afternoon snack. According to a food trend expert, we could, however, soon see a number of chocolate breakfast options available in restaurants. 
Liz Moskow, the culinary director of advertising firm Sterling-Rice Group, predicts that chocolate might become a part of our normal morning routine.
She told Food Business News that the trend is due to a evidence that recently came out from a Syracuse University study, highlighting the benefits of eating dark chocolate in the morning. The study listed cognitive function, memory and focus as factors that make dark chocolate beneficial.
"The thought was eating chocolate prepares you more for your workday, so what better day part to incorporate dark chocolate into your meal than breakfast?" she said.
Dark chocolate is also known to help aid weight-loss and is a great alternative to other high sugar snacks and desserts. A Tel Aviv University study even recommended chocolate cake as a breakfast staple.
Ad. Article continues below.
Moskow believes that the recommendations from these recent studies have allowed chocolate to make its debut on the breakfast menu.
"Combining those two studies and the likeability of having dessert for breakfast, we predict that breakfast might start seeing brunch amuse-bouche chocolate cakes or brunch and breakfast restaurants incorporating a robust dessert menu." said Moskow.
Of course, it is recommended that anyone with diabetes or diet issues does not add too much chocolate to their morning routine.
Even if you don't fancy eating dark chocolate in the morning, it has a number of health benefits and makes a great snack.
Studies show eating a small amount of dark chocolate each week can improve health and lower the risk of heart disease. Dark chocolate also increases blood flow to the brain as well as to the heart, reducing your risk of stroke.
Ad. Article continues below.
It can improve cognitive function and boost your mood while also helping to control your blood sugar. One of the best things about dark chocolate is that it is loaded with antioxidants. These antioxidants destroy free radicals in your body, which cause oxidative damage to cells.
Getting rid of free radicals helps with the ageing process and can reduce your risk of cancer. With that in mind, why not treat yourself to a few squares every now and again!
Do you ever eat dessert for breakfast? Do you prefer a sweet or savoury breakfast?
With Facebook removing news sites from your feeds we ask that you sign up for Starts at 60's emailers here. And to keep us on your wall, join some of our new Facebook groups and clubs:

News Junkies Club – Australia
News Junkies Club – USA 

See news on the change and links to all our other clubs and groups here.