About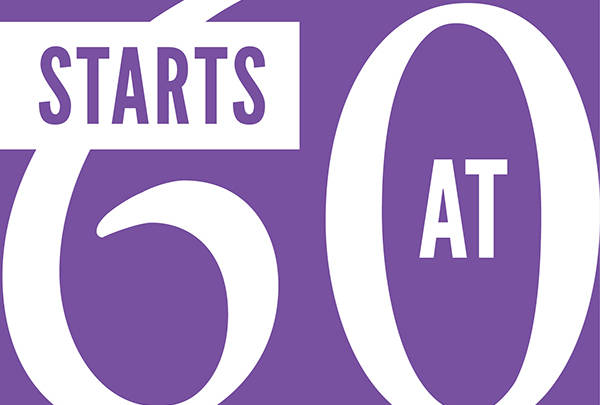 Starts at 60 is Australia and New Zealand's, and increasingly, the worlds largest digital media platform for over 60s. We're a news, blog and information website and online community for over 60s. We deliver trending and engaging media, and drive voracious social conversations between over 60s online seven days a week, 365 days a year.
Our community is lively, active and technologically savvy, accessing our site through Facebook, Instagram and Twitter as well as online at startsat60.com and travelat60.com. They enjoy our incredibly diverse content written by experienced journalistic team. We address all the big issues looming with the age of 60 and beyond, including money, health, lifestyle, entertainment and property and we're growing a large travel site, because our community really loves to travel.
We have lots of fun on Starts at 60, with daily jokes, flashbacks and voyeuristic travel stories that make everyone enjoy themselves.
We have more than 400 contributors who submit content to Starts at 60 as community correspondents and bloggers. Each blog submitted by a community member and published is celebrated with them receiving a $20 Dymocks voucher* (*limits apply).
Background
Starts at 60 was founded in 2012 by Rebecca Wilson. It has grown to serve more than a million people every month and more than 4 million pageviews per month from our head office in Brisbane, Australia to an audience throughout the world. We were awarded a highly commended (#2) for Mumbrella Media Brand of the year in 2016. We've been named #1 Seniors Influencer in Australia by Branddata every week since the title was launched in early 2016l . And we often enjoy the highest engaged like ratio on Facebook for Australian Media. In 2016 we attracted strategic investment from Seven West Media to help us grow.
Interested in helping us grow? Contact us.
WRITE FOR US
To write for us please submit your article using the plus sign in the top right corner of all screens. You will need to be logged in to do this. If you struggle with anything please email us at [email protected]
ADVERTISE
To enquire about advertising – Please click here.
PRESS CONTACT
Have you got a news release to send through? Please email it to [email protected] and our live news desk will consider it.