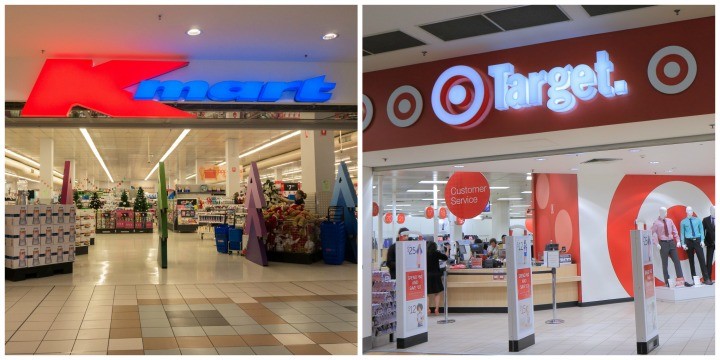 Wesfarmers has made the major decision to merge Kmart and Target, in an effort to bolster the success of both businesses. So what could this mean for everyday shoppers like you?
According to the Courier Mail, "the two Wesfarmers-owned department store chains will be brought together under the single umbrella of a new department store division".
Richard Goyder, Wesfarmers chief, said despite the merger each business will retain its own identity. "We will have better co-ordination of both businesses", he said.
The current Kmart managing director Guy Russo will take the reigns for both businesses, as managing director for both Target and Kmart.
"With the competitive landscape and position both businesses are in, we think it's time we can put our foot down and get benefits for both businesses", Mr Goyder explained.
The merger is expected to result in lower prices, particularly for Target shoppers. Target has been struggling to develop a strong price point, since the success of Kmart's cheaper product offerings.
"Target is a little lost, I don't think they understand who they are, who their customer is. I am praying we're not going to have two brands now that are simply another Kmart", one retail expert told A Current Affair recently. 
Do you think the merger between Kmart and Target is a positive development? Or will Aussie shoppers end up with one blurred type of discount retailer?
Comments