Human beings are an innately social species. Throughout our lives, we seek out others for all kinds of reasons, from companionship to friendship, romance and even exercise. It's a proven fact that social interactions and emotional connections generate happiness, which plays an important role in our overall wellbeing.
Our need and desire for social engagement does not diminish as we age. So, when we enter retirement, maintaining friendships and being socially active is as important as ever.
Retirement villages are a place for old friends and new, where like-minded individuals can come together to create vibrant and thriving communities. They are designed to combat social isolation by encouraging and facilitating social interaction and connectedness to enrich life in retirement.
Over the years as Oak Tree's director and founder, I have seen so many residents expand their social circle and develop new friendships and connections. A recent example is we have seen a new group of friends come together at Oak Tree Toowoomba who now go on cruises together, and others who have found love.
There are so many ways retirement villages make it easier to improve your social life and find true, genuine connections. Let's take a look at how retirement villages create vibrant and thriving communities.
Connecting with like-minded people
One of the many benefits of living in a retirement village is being surrounded by like-minded people who genuinely love their community and enjoy getting on with life, rather than retiring from it.
Most retirement villages require residents to be over 55 years of age, and so you can have peace of mind knowing that your neighbours are at a similar life stage to you. Coming from similar age ranges gives you ample opportunity for social connection, forge new friendships and make new memories. It also creates a real sense of community and belonging, which research has shown plays an important role in boosting physical health and mental and emotional wellbeing.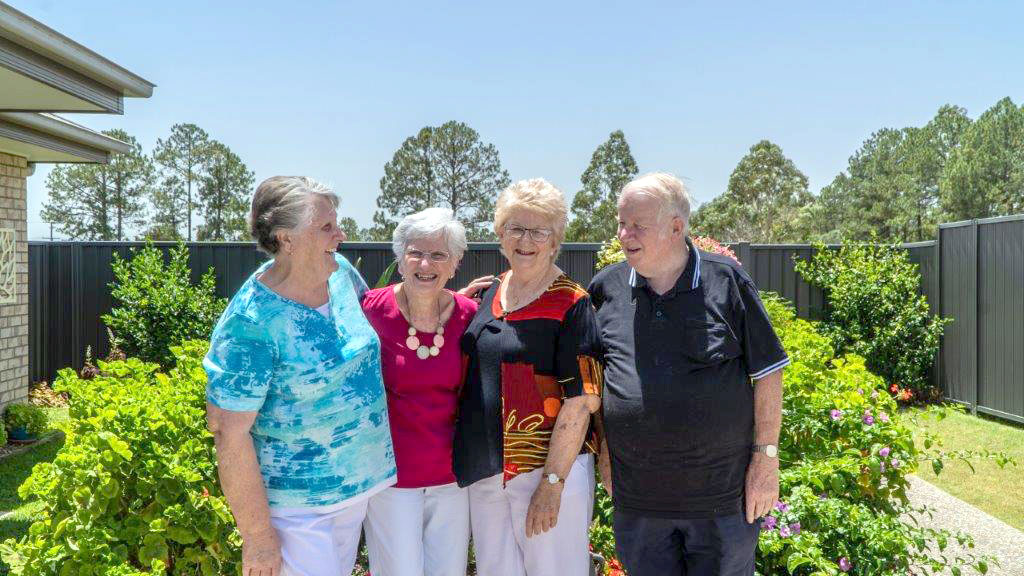 Being surrounded by like-minded neighbours also means you won't have to worry about living next door to energetic young families – although families and grandchildren are more than welcome to visit you too.
What's important to remember is that it's not the layout, design or location of a retirement village that makes it special – it's the people. Bricks and mortar may house residents, but the vibrant communities inside the villages, all with their own unique culture, are the beating heart.
Keep your social calendar as full as you'd like
The community facilities, social activities and events in villages are designed to enrich your life, give you the opportunity to engage with other residents and fend off any feelings of isolation and loneliness.