When it comes to our wellbeing, we often think about our physical health and the importance of regular exercise and a good diet. However, the social component of our wellbeing is just as important as maintaining good physical health.
Humans are naturally social creatures. We treasure a connection with someone, value friendship and crave conversation with others. And this is certainly something that doesn't diminish with age.
As we get older, we often find our social connections are impacted. You may have lost a spouse which has created a void, children that have moved away, friends may be too busy, health issues may prevent you from seeing others, or you may have stopped working and miss that interaction with your colleagues. All these factors can make us more susceptible to loneliness.
Companionship and social interaction in the later years of life have an overwhelmingly positive impact on your health, wellbeing and overall happiness. In fact, research has shown that loneliness may contribute to psychological and physical health issues, like depression, higher rates of obesity, higher blood pressure and increased risk of heart attack.
Retirement villages, such as Oak Tree, are designed to combat social isolation, and instead, encourage and facilitate social interaction and connectedness with like-minded people to help enrich your life.
A community of like-minded individuals
As a boutique retirement village, Oak Tree offers smaller, close-knit communities where social activity and companionship can thrive and real connections and friendships can be formed.
Because Oak Tree residents are all over the age of 55, you can have peace of mind knowing that your neighbours are at similar stages of life to you, meaning you will have more in common. This also means you don't have to worry about being surrounded by energetic young families.
With amenities like gymnasiums, bowling greens, and gardens bringing people together, Oak Tree residents have the opportunity to enjoy like-minded activities which creates a strong camaraderie. However, residents can also take comfort in knowing that if they prefer to relax and enjoy the privacy, peace and quiet of their own villa, they can.
Shared facilities and activities
At the heart of every Oak Tree Village are the Village Community Centres. These are communal spaces that form a social hub where residents can come together to enjoy each other's company. In most villages, this is where you'll find an outdoor swimming pool or bowling green, or both in some cases.
The Oak Tree Village Manager also organises monthly activities, such as social lawn bowl competitions amongst the residents. Friends and family are welcome to join too!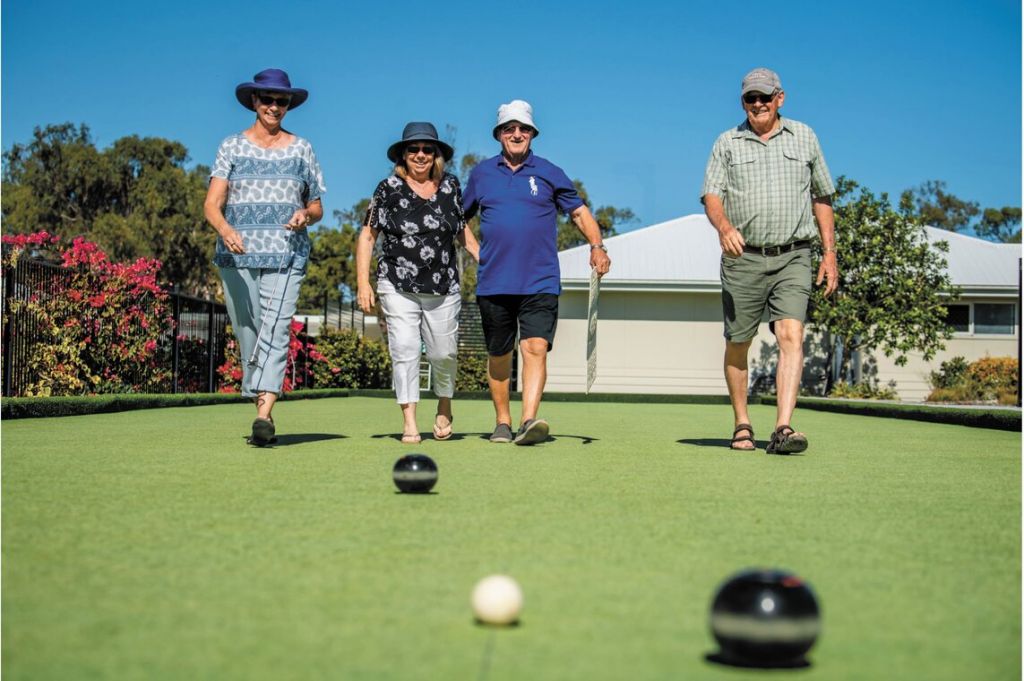 The wide variety of social events allows great friendships to be formed. Whether it's pizza and poetry nights at the village centre, or fun outings to historic areas for lunch, there's always something to look forward to.