The important retirement living conversation we need to have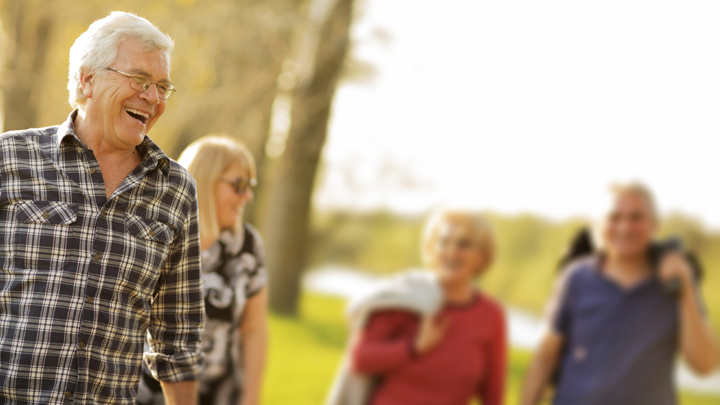 When we hear about retirement villages and talk about them, our conversations are often focused on the superficial things. We discuss whether or not the buildings are new, does the facility have a pool and gym, are the gardens nice, how big are the entertaining areas and so on. But we don't often discuss one of the most important questions of retirement living. Not, what does the village have, but what can the village give me?
The truth is that one of the most important parts of a retirement village is what can it provide to the residents. How can it give someone purpose and help them to enjoy a fulfilling retirement? Based on the feedback we've received from over 60s in our community who live in retirement villages, these four things are the most important things that retirement village living has given them.
 1. A community
For so many people, retiring is a great time. But it also means that the support network of people you see every single day is no longer there. Relationships have to be worked at and friendships need to be worked on. By being in a retirement village environment, you already have a new community and support network. You meet new people and make new friendships. You can choose to be as involved as much as suits you, but you always have a network of people around you.
 2. An opportunity to try new things
Ad. Article continues below.
One of the best things that retirement villages have to offer is the abundance of activities they host. You can continue doing different sports and hobbies or try new ones. Try jewellery making, music, swimming, pilates, woodwork, bushwalking, crafts and so many other things in the comfort of your own village. You have the opportunity to learn from experts or from other residents who are volunteering their time and knowledge to work with others.
 3. An opportunity to teach others
Just like you can learn from other residents, you can also teach others too. If you have a skill set that can help others or give them a new skill or hobby they haven't tried before, you can begin teaching. We spoke to an Aveo resident earlier this year who ran a computer club and each week she would teach other residents something new. Having a regular commitment to volunteer and share is important to help you feel like you are making a contribution – something that is often lost after leaving the workforce.
 4. Safety and security
Most importantly, retirement village living gives you safety, security and peace of mind for your family and friends. Knowing that you have people that could help you in emergency just a few metres away, knowing that you have facilities on site to look after you if you were to get sick, knowing that you have neighbours who can look out for you and knowing that you're in a safe and secure environment is so important – to you and your family.
These are the things we need to talk about when it comes to retirement living. "What can this village offer that can help me to live a fulfilling and happy life?" is the discussion we need to have.
So today tell us, what has given you purpose in retirement? How has your retirement village contributed? Share your stories in the comments below…