Questions you should ask before moving into a retirement village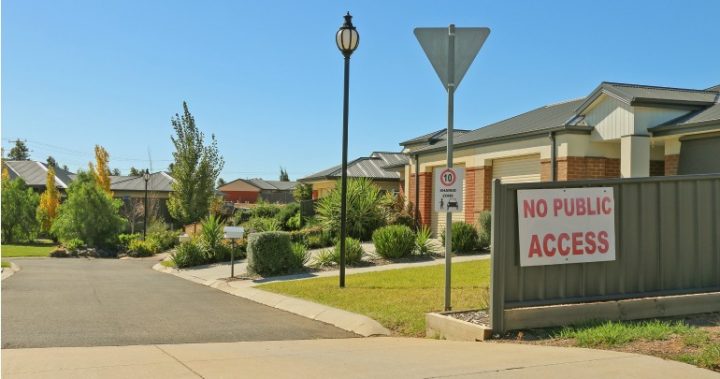 If you're thinking about downsizing and moving to a retirement village, there are a lot of things you need to take into consideration.
Before deciding on a retirement village or signing a contract, you should ask as many questions as you can – especially when it comes to finances.
An important thing to remember is there is no such thing as a stupid question!
Executive Director of Retirement Living at the Property Council of Australia Mary Wood has compiled a list of important questions you should ask before moving to a retirement village.
"There are plenty of aspects a retiree (single or couple) should consider before making the move to a retirement village," she said.
Ad. Article continues below.
One of the big questions you should ask is: What is included in the regular service or maintenance fee you pay to live in a village?
"It typically includes the cost of maintaining the common village facilities, employing village staff, etc. – it is important to establish what is covered in this fee and what isn't," Ms Wood said.
Other questions you should ask include:
What is the upfront cost and what is the exit fee upon departure?

What services and facilities can I access within the village on a regular basis?

What assistance is on site if I have a fall or become ill?

If my needs change, will I be able to continue living in the village independently?

Will I be able to have a say in the day to day management decisions that affect village residents?
So you've got your questions together, but who should you ask?
Ad. Article continues below.
Ms Wood said most villages have a salesperson you can ask questions.
 "You may also have a chance to ask questions of the village manager, who oversees the smooth running of the village," she said.
"We also recommend speaking to other village residents and asking them about their experience living there."
As well as asking questions, it pays to have an inspection or tour of the retirement village you're interested in.
Let's face it, you wouldn't buy a house without inspecting it.
Ad. Article continues below.
When you're having a look at the retirement village, The Property Council of Australia suggests you talk, ask a lot of questions and take your time.
"Have a look around all of the common areas and facilities you'll be able to use, and visit some units or apartments to see if you like the look of the accommodation," Ms Wood suggests.
"Talk to the staff and ask plenty of questions, and make sure to speak to some residents – they'll give you the honest assessment about village life and the community they live in."
 You can also find out a lot of information about retirement villages by doing some research online.
"Each state and territory will normally contain factsheets and Q&As about retirement villages for instance Fair Trading NSW or Consumer Affairs Victoria," Ms Wood said.
Ad. Article continues below.
So, you've chosen your retirement village and you're keen to sign a contract and get your move underway.
While it's natural to be excited and want to get it done right away, experts suggest you seek independent legal and financial advice before you go signing any contracts. 
"This advice can ensure you are financially and legally prepared for the move and have certainty about the nature of the agreement you're entering into," Ms Wood said.
If you don't know who can help you, don't panic – help is not hard to find.
Your state or territory's Law Society or Institute is the best place to look for a record of legal advisors with expertise in retirement village contracts.
Have you made the move to a retirement village? What advice would you give?