Grow up with a dunny? Australia's first 'Pooseum' needs your help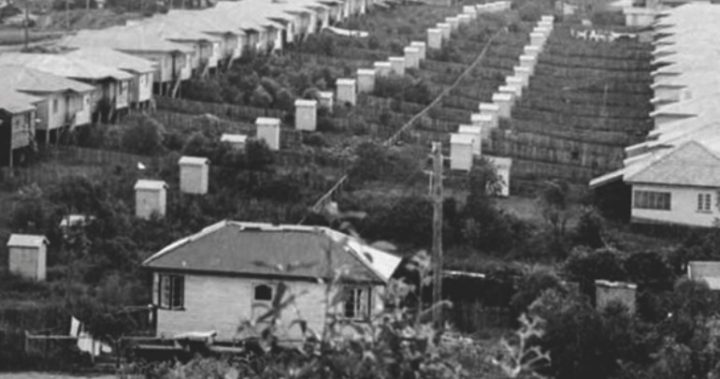 Still got a backyard dunny? This is your chance to make it famous!
Queensland Urban Utilities (QUU) is setting up Australia's first 'Pooseum' and is hoping to, err, flush out dunny donations, plus photos, film and recollections about the humble backyard toilet.
The utilities body will restore any dunnies that are donated so they can take pride of place as full-size reminders of our days without indoor plumbing, while the photos, video and stories will go into an online gallery. Some will also be used in displays at the Pooseum itself, which is destined to be set up at Luggage Point in Pinkenba, Brisbane.
It may sound mad, but QUU has some form in creating unlikely tourist hotspots, having turned its sewage treatment plant at Luggage Point into an 'innovation centre' that attracts international researchers.
QUU says its mission is to preserve the iconic Aussie backyard dunny by tracking down the last remaining thunderboxes before they disappear.
Ad. Article continues below.
"Before many areas were sewered, a trip to the loo meant braving the elements and warding off creepy crawlies to visit the backyard dunny," QUU says. "Night soil men used horse-drawn carts – and later, trucks – to collect and empty the waste bucket from each household's dunny. It was a very different system to what we have now!"
To get Aussies' memories flowing on the topic of dunnies, the statutory body reminds us that outhouses were made mandatory in Brisbane in 1979 and used in some suburbs in south-east Queensland up until the 1970s.
These days, more than 9,000 kilometres of sewer pipes, 332 pump stations and 29 sewage treatment plants enable QUU to handle the waste from more than 1.4 million people. That adds up to the equivalent of about 44,000 extremely gross Olympic-sized swimming pools of poop.
If you've got a dunny you'd like to donate, you can find out more about doing so here.
Do you remember growing up with an outdoor dunny at your childhood home?