How four Liverpool lads became The Beatles we so loved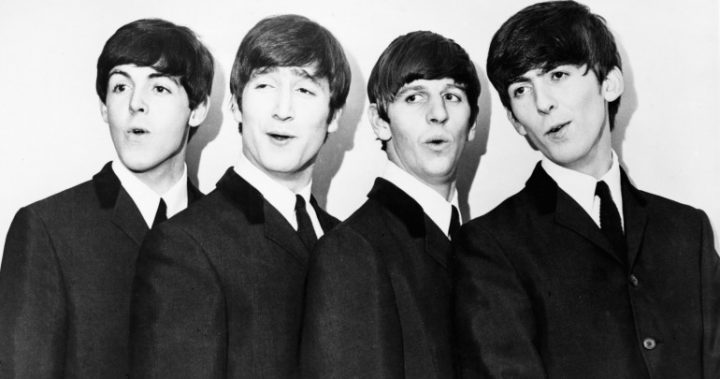 On October 28, 1961, a young 18-year-old entered NEMS, the largest record store in Liverpool, England and asked the manager if they had 'My Bonnie' by Tony Sheridan & The Beatles in stock.
Without realising it, this young man — Raymond Jones — had just changed the life of the manager and owner, Brian Epstein. Incidentally, Raymond Jones became bass guitarist with The Dakotas, Billy J. Kramer's backing group and another of Epstein's stable.
Earlier in 1961 Tony Sheridan was featuring in The Top Ten Club in Hamburg, Germany, when he was approached by Bert Kaempfert, a German arranger, composer and orchestra leader, who had written 'Strangers In The Night' for Frank Sinatra. Kaempfert offered Sheridan a recording contract with Polydor, where he was a record producer.
The Beatles were selected to be his backing group, but Kaempfert wasn't very impressed with the group, although he liked an instrumental they played 'Cry For A Shadow'. 
On June 22 under the name of Tony Sheridan & The Beat Brothers they recorded a rock version of the traditional 'My Bonnie Lies Over The Ocean' renamed 'My Bonnie'. The Beatles also recorded by themselves an old 1927 standard of American pop music 'Ain't She Sweet' and their own 'Cry For A Shadow', which was the only Beatles song written by George Harrison and John Lennon and inspired by The Shadows, who were dominating the charts at that time.
Ad. Article continues below.
Epstein then set about investigating the identity of this band and the origins of the record.
When Epstein discovered the record was made in Germany by a local group he was intrigued.
Epstein decided to go and hear The Beatles play at The Cavern Club in Liverpool, where they performed on a regular basis. On November 9, Epstein discovered the band with whom he later found fame and fortune. After a meeting with the band on the December 3, Brian Epstein became their manager.
While in Hamburg the band had honed their repertoire of R&B and rock 'n' roll favourites and during the six-hour sets they performed every song they could remember.
Already the musical/lyrical partnership of John Lennon and Paul McCartney was blossoming, anticipating a body of work unparalleled in modern popular music. Despite Epstein's enthusiasm, though, major record companies were reluctant to sign The Beatles. They were granted an audition with Decca Records on New Year's Day 1962, but the head of A/R, Dick Rowe, rejected them in favour of Brian Poole & The Tremeloes.
Ad. Article continues below.
By May, Epstein had found a Beatles convert in EMI producer George Martin, who signed the group to the Parlophone label and the rest is pop music history.
One minor change was made when Pete Best was replaced on drums by Ringo Starr, who joined John Lennon, Paul McCartney and George Harrison to become the Fab Four.
The top 10 in Australia in November 1961:
1. 'Crying/Candy Man', Roy Orbison
2. 'Mexico', Bob Moore
3. 'Hit The Road Jack', Ray Charles
4. 'Take Good Care of My Baby', Bobby Vee
5. 'You Must Have Been A Beautiful Baby', Bobby Darin
6. 'Kon Tiki', The Shadows
7. 'Goodbye Cruel World', James Darren
8. 'I'm Counting On You/Right Now', Johnny O'Keefe
9. 'Big Bad John', Jimmy Dean
10. 'Tower Of Strength', Gene McDaniels
The top 10 in the UK in November 1961
1. 'Walking Back To Happiness', Helen Shapiro
2. 'His Latest Flame/ Little Sister', Elvis Presley
3. 'When The Girl In Your Arms Is The Girl In Your Heart', Cliff Richard
4. 'Big Bad John', Jimmy Dean
5. 'Hit The Road Jack', Ray Charles
6. 'Wild Wind', John Leyton
7. 'Mexicali Rose', Karl Denver
8. 'Sucu Sucu', Laurie Johnson
9. 'Take Five', Dave Brubeck
10. 'Michael', The Highwaymen
Who was your favourite musician or band in 1961? What was your favourite song?