Let's talk - What would you do if banks stopped you from withdrawing money?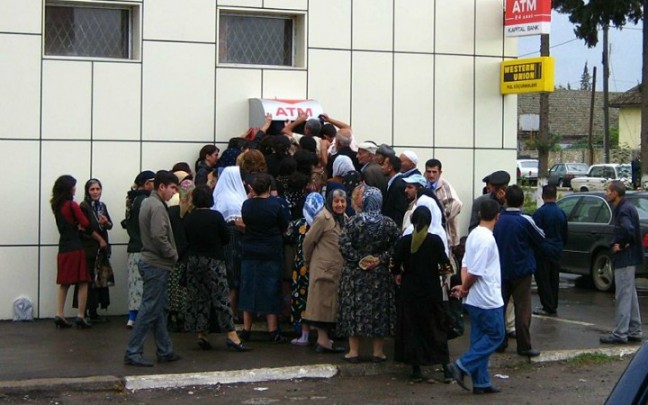 We get a bit cranky in a long or slow queue in a bank. In Greece right now they're getting angry and anxious, as its banks have been ordered closed.
This is the state of the current financial crisis in Greece, which has come to a head with a referendum called for next Sunday. Greek Prime Minister Alexis Tsipras has named 5 July as the day, with Greeks to vote on whether or not to accept the bailout plan put together by international creditors. The deadline on the bailout plan is 30 June, and creditors have said that they will not extend the agreement beyond tomorrow. It is Tsipras' view that the bailout plan on the table is "unbearable".
Due on Tuesday is a 1.6 billion Euro payment to the International Monetary Fund. A default could set events in motion that could see Greece 'thrown out' of the Euro.
We explain capital controls, as #Greece faces growing pressure to impose them http://t.co/5b76tBwHZa pic.twitter.com/K9bERSiNRb

— BBC News (World) (@BBCWorld) June 28, 2015
Ad. Article continues below.
In an address to the nation, the Greek PM said, "The dignity of Greece against blackmail and injustice will send a message of hope and pride to all of Europe. He has also said that people's money in banks is "safe", though this is somewhat out of his control.
The Greek government has declared today a bank holiday, but the banks could remain shut right through until the referendum next week.
Not only are the banks themselves closed, but so too are the automatic teller machine outside. In the days prior to the banks being shut down people had been rushing banks and ATMs to withdraw cash. If the ATMs do re-open, recommendations are being made that a 60 Euro limit be imposed.
Are you amazed that a country can get itself in this much trouble? What would you do if Australia was in similar trouble? Would this trouble in Greece stop you from travelling there now or in the near future?