A tale of a pair of glasses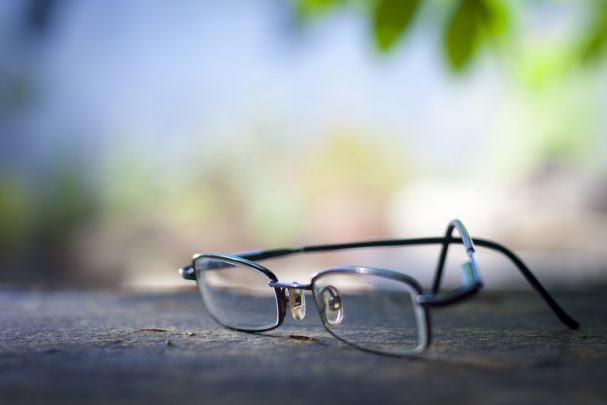 When John and I left home on an extended trip in our motorhome, John packed not one pair of reading glasses, not two, but three pairs.
John was well provided for if he wanted to read the paper or be on the computer. For the rest of the day he needed his long distance glasses. Yes, one pair. 
Over the years the glasses have been left behind many times.
On our cruise to Alaska, we had used an internet café to send emails home and were back at the ship before John realised his glasses had been left in the town. He travelled back on the bus and returned with the glasses safe and intact.
Many a time we have had to retrace our steps to look for glasses that have been left in cafes in shopping centres.
Ad. Article continues below.
This trip, we were about two days from home and were again looking for the elusive set of frames. We discovered them in the cabin of the truck, hidden under a shelf on the floor.
A few days later, we had got back to the caravan park after buying some groceries and fuel. We plugged into power, connected up the water tap. I set up the television, took out the kettle and computer etc. About an hour later, John couldn't find his glasses. We spent a good half hour searching then thought maybe he had left them in the garage, too far to walk so we unhooked, drove down town, no luck. It was dark by this time. Back we go to the park, hook up to the power and water again, the search continued.
Lo and behold, we found then in the overhead cupboard, safe and sound.
Another couple of times they went missing they were just hiding from us for a short time, so no real drama.
Well into our trip, we stopped for photos by the ocean and walked along a path down around some rocks. The path was wet, small waves breaking over them, we got back in the car, well, what do you know? Those glasses were again missing.
Ad. Article continues below.
I checked a photo of John that I had taken, the glasses in his hand. Out of the car once more and the search began on the path down to the sea. There they were waiting for us.
A few days later, they were gone forever, lost at the Twelve Apostles lookout. 
I bet the spare pair of glasses tucked up in their case at home are regretting not coming on this trip, they would have had so much fun.
John now has a chain attached to the driving glasses. 
Guess what? His mobile phone has gone missing several times!
Do you find yourself losing your glasses or another item on a regular basis? Share you tale with us.