Sarah Ferguson tells everyone to stop bullying her girls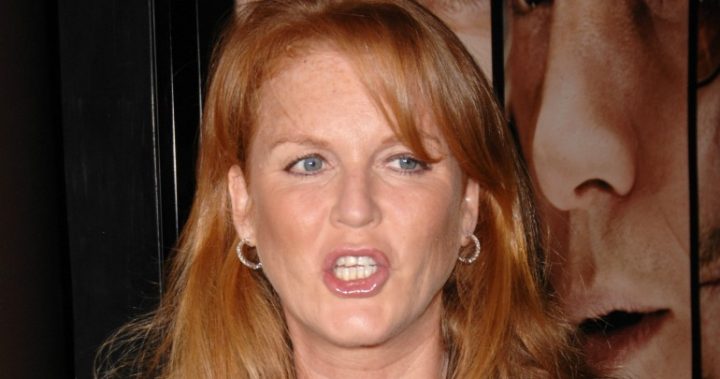 They're two of the most privileged girls in the world, but it seems living the royal life hasn't come without consequences for Princesses Beatrice and Eugenie.
Toady, their mother Sarah Ferguson passionately demanded that everyone leave them alone and "stop bullying" them.
Fergie, as she is widely known, had been attending a charity event for teenage cancer sufferers with her daughters and said it was work like that that should be talked about and not the other commentary running through the press.
She also gave herself a little pat on the back for her parenting skills, saying her daughters are wonderful young women.
Ad. Article continues below.
"Both the Duke [Prince Andrew] and myself, we could not be more proud of this moment because these are two girls that work so hard in their own careers, have taken time off today to spread the word of teen cancer, which is so important, and then go back to work," she said.
Read more: Princess Eugenie steps out with diamond ring on her wedding finger
"It's really an extraordinary example that, I think, good parenting and listening to your children and getting them to take responsibility for their own actions.
"Let's focus more on this and less on tittle-tattle gossip.
"Stop bullying the York family, please."
Ad. Article continues below.
Sarah herself is no stranger to bullying, having been harassed by the British press in particular for years.
While most people would say that living such a charmed life comes with consequences, others are siding with Fergie and saying the young royals should be given more privacy.
Do you think Fergie has a point here? Or is this just the rich and famous complaining?