Revealed: The funniest cruise ship complaints ever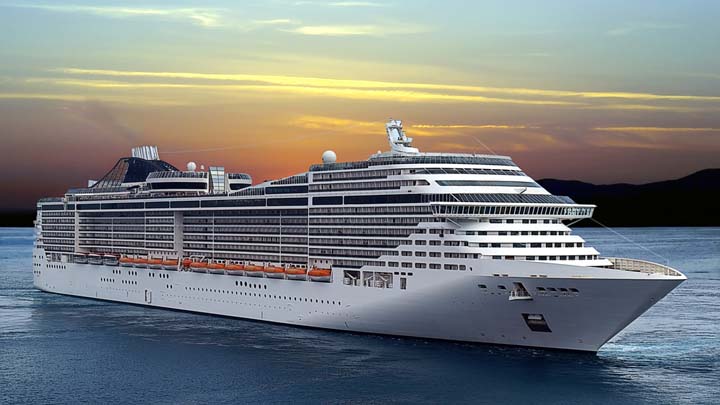 More holidaymakers than ever are complaining about their trips, and while some have serious complaints, others are just downright hilarious.
According to HolidayTravelWatch, rude staff, filthy accommodation, long delays, useless holiday reps and inaccurate brochure descriptions are just some of the things that have completely ruined holidays.
"Calls to us have have never been so high," said a spokesperson for the organisation, which assists holidaymakers who have suffered as a result of travel problems.
So in light of this, we've had a look and found Cruise.co.uk's funniest cruise ship complaints ever. And yes, they're real!
"A husband on a two-week honeymoon cruise complained that the staff did not decorate the cabin in white, did not scatter rose petals everywhere each more and did not deliver champagne and strawberries via a private butler. The man request no special service, he just expected cruise staff to know".
Ad. Article continues below.
"Someone once stormed into the office complaining how their toast was slightly burnt during a cruise on the QEII. Then they pulled it out of their pocket to show me…"
"A couple said the service was so excellent on a cruise that they spent a lot more on tips than they expected and wanted their gratuities to be refunded".
"A first-time cruise passenger blamed the captain for not warning him that he could get seasick and asked for a schedule of cruises in which he wouldn't get seasick"
"A couple expressed disappointment that their ship didn't look like the Titanic and that its dissimilarity to the doomed ship should have been made clear"
"A man once asked the captain to turn the engine off as it was too loud"
Ad. Article continues below.
"We booked an excursion to a water park but no one told us we had to bring our swimming costumes"
"We had to queue outside with no air conditioning!"
"We found the sand was not like the sand in the brochure. Your brochure shows the sand as yellow but it was white"
"It took us nine hours to fly from Jamaica to England but it took the Americans three hours to get home"
"No one told us there would be fish in the sea. The children were startled!"
Tell us, what's the funniest complaint you've overheard?