Reports Russell Crowe and Terri Irwin are set to marry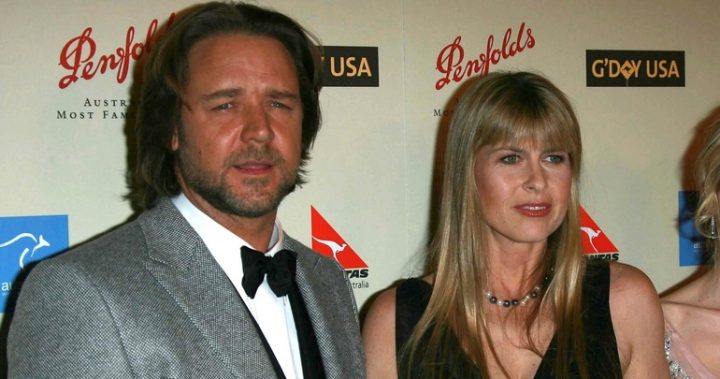 Despite previously shutting down claims they were in a relationship, one of Australia's most popular magazines is reporting that Russell Crowe and Terri Irwin are set to wed.
New Idea is reporting the couple are ready to take their so-called relationship to the next level – going public and saying 'I do'.
It's not the first time the pair have been linked, but they have always denied anything more than friendship saying Russell has been close with the entire family for years.
New Idea has written that a source close to Terri told them: "You can totally tell they're into each other and have been for a very long time."
They also made the bold claim that people had seen Russell "half-naked" on Terri's balcony at her Sunshine Coast home.
Ad. Article continues below.
"The truth is, they're both at similar stages of their lives and have so much in common – kids, looking for love, big careers," they wrote.
"It was only a matter of time before they fell in love."
However, despite the magazine's insistence that marital bliss is just around the corner for the pair, Australia Zoo has laughed off the story and called it false at best.
Read more: Bindi Irwin's tribute to her father on Steve Irwin Day
Ad. Article continues below.
"All of these reports are completely false," they told the Daily Mail.
"Terri and Russell are not dating and are certainly not planning a wedding."
The story comes at the same time Women's Day has reported Bindi and her boyfriend are getting ready to have a baby! They said Bindi was constantly talking about babies and had Terri worried she was moving too fast.
Ad. Article continues below.
However, these claims have also been slammed by Australia Zoo who question where the magazines were getting their "sources" from.
"The reports are completely false," they said.
"I can advise with certainty that these stories have been made up. I don't even know how anyone would have a clue about Bindi's health, but that claim is also entirely untrue…
"We're just over here saving wildlife and the environment!"
The stories have left some people wondering how the mags can get away with publishing the reports just using unnamed sources – particularly when they were so strongly denied by Australia Zoo.
What are your thoughts on claims like this?