Prince William gets a royal telling off at Trooping the Colour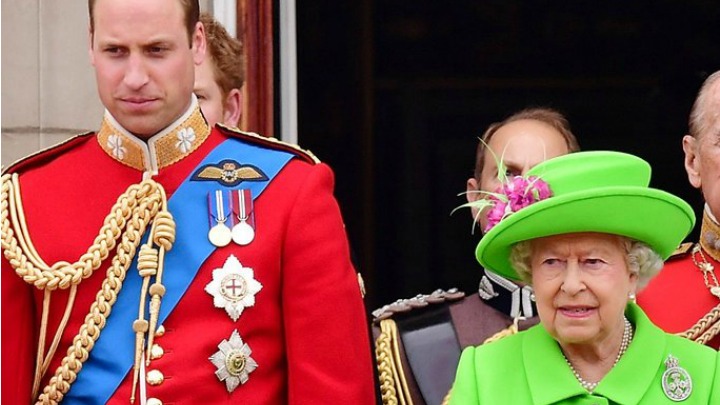 It doesn't matter that he's 33 years old, married, a father of two and a future King, you don't piss off your grandmother.
Footage of Prince William being royally told off by his grandmother, Queen Elizabeth II at the Trooping the Colour ceremony to celebrate the monarch's 90th birthday has been released, and it's hilarious.
The Queen was seen tapping the Duke of Cambridge on the arm and gesturing for him to stand up as he was crouched beside his son, Prince George.
Close inspection of the video shows the Queen saying "Stand up William", but you didn't need to hear what she said to understand what she wanted. That hand gesture was pretty clear.
Ad. Article continues below.
Perhaps adding to the hilarity of the moment, Prince George was seen to respond with a tiny facepalm.
Come for the queen scolding William, stay for the George facepalm. pic.twitter.com/etvmofiU5m

— Brandon McGinley (@brandonmcg) June 15, 2016
It's not the first time Prince William has been told off by the Queen either, revealing to Sky News that as a child he landed himself in hot water with his grandmother for riding a quad bike at Balmoral with his cousin Peter Phillips.
"We were chasing Zara around who was on a go-cart, and Peter and I managed to herd Zara into a lamppost and the lamppost came down and nearly squashed her," Wills says. "I remember my grandmother being the first person out at Balmoral running across the lawn in her kilt."
Have you ever had to give your grandchildren a stern talking to? What mischief did you get up to as children?