Melania Trump snubbed? First Lady misses spot on most powerful list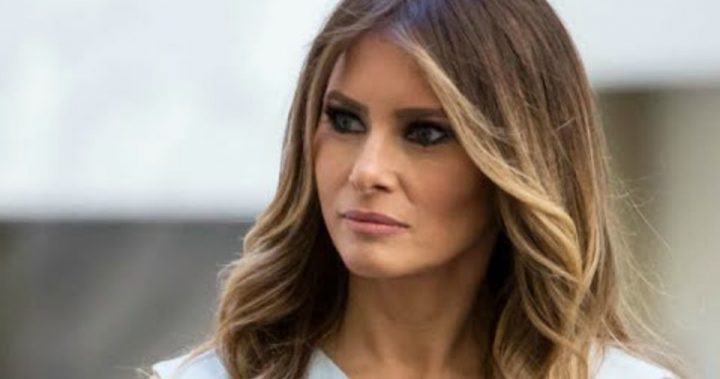 It's one of the most prestigious lists in the world but America's First Lady Melania Trump has failed to make this year's Forbes' 2017 list of the world's most powerful women.
First Ladies are usually no stranger to the list and this is the first time in many years that a current one hasn't been included.
Last year, Melania's predecessor Michelle Obama made the list. She ranked 13th in the entire world.
This year, however, it appears the efforts of Donald Trump's wife have gone unnoticed.
We wonder if he'll take to Twitter to brand the list at fake?
Ad. Article continues below.
Having said that, his daughter, Ivanka, did make the cut.
She sits in the No. 19 spot. This makes her the second highest mover when it comes to newcomers on the list.
Forbes explained that there's a logical reason why Melani'a stepdaughter made the list and she didn't.
"Her step-mother Melania has mostly abdicated the first-lady spotlight (and doesn't appear on this year's list) but Ivanka has become a key player in the Donald Trump White House," Forbes revealed.
"And while her father might not always need her advice, she is targeting policy areas such as paid family leave, promotion of women in science and female entrepreneurship."
Ad. Article continues below.
One of Trump's biggest rivals, Hillary Clinton, did make the list.
While she sat at the second spot in 2016 in the lead-up to last year's Presidential election, she has fallen to the 65th spot this time around.
Forbes describes the list of women as "a new generation of icons, game-changers and gate crashers who are boldly scaling new heights and transforming the world."
The list includes women from all four corners of the world and acknowledges their contribution to technology, business, politics, philanthropy and media.
German Chancellor Angela Merkel topped the list for the seventh year in a row, while controversial Aussie Gina Rinehart made the top 50, nabbing the 45th position.
Do you care about this list? Do you think Melania was snubbed?