Melissa Doyle reveals the real reason she cries during interviews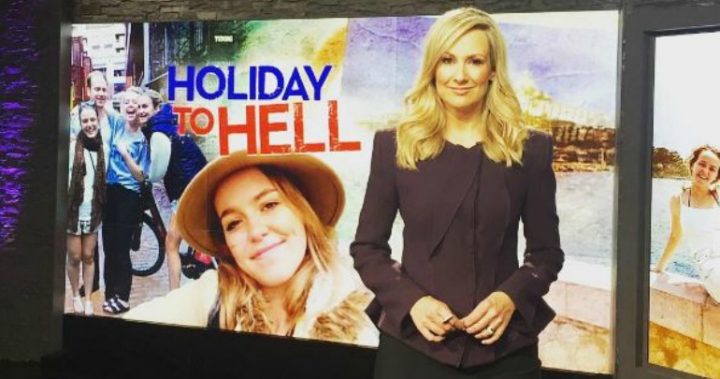 If you've ever watched journalist and Channel 7 television presenter Melissa Doyle, you know she can shed the occasional tear.
The 20-year veteran attended the Australian Commercial Radio Awards in Melbourne on October 9 and told the Daily Mail Australia the real reason she gets emotional during interviews is because she wants to "be true to myself".
"As a journalist I have tried really hard to be true to myself and to do the stories and tell stories in a way that I hold dear," she says.
"The day that I don't feel when I do some of the stories, that I am so heartless that I don't cry is probably the day I should give it up and go and do something else."
Ad. Article continues below.
Melissa has covered some pretty major events in her time as a news journalist. From the Beaconsfield Mine collapse in 2006 and the Royal Wedding in 2001 to the siege at the Lindt Cafe in Sydney in 2014, she has been there for it all saying she "hopes I never, ever leave particular stories on particular interviews and not feel the depth of emotion that is in that story at that time".
The ex-Sunrise host became a Member of the Order of Australia (AM) in the 2016 Australia Day Honours for her service to the community through "representational roles with a range of charitable groups, and to the broadcast media".
She says the key to a successful career is working out your passion, so work can become a pleasure.
How are you true to yourself? What passions do you have?