Julie Walters shows off slim figure in hot black catsuit at awards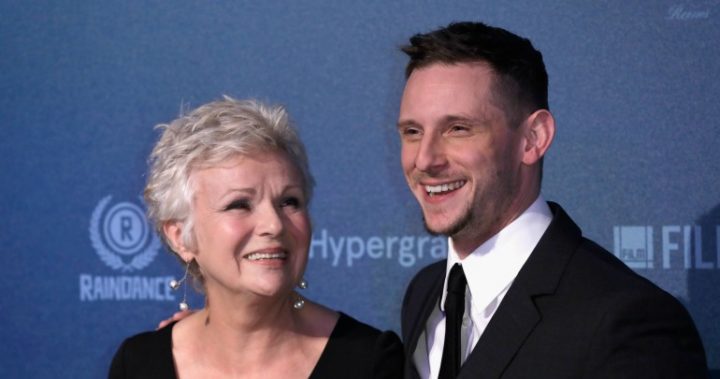 Julie Walters famously stripped off and bared all in Calendar Girls in 2003 – and she's not lost any of that confidence more than a decade later.
The 67-year-old British star showed off her incredible figure in a tight-fitting black catsuit as she reunited with her former Billy Elliot co-star Jamie Bell. The pair posed together at the British Independent Film Awards, 17 years after the popular dance film was first released.
Julie looked fit and fab in an elegant black one-piece that was clingy without being over-the-top, and added statement silver earrings to glam up the outfit.
Wearing her short cropped hair styled in a messy do, she appeared completely at ease in front of the cameras, even opting for casual flat shoes rather than heels.
Meanwhile, Bell dressed to impress in a smart suit, and looked almost unrecognisable from his role as young Billy in the hit British movie.
Ad. Article continues below.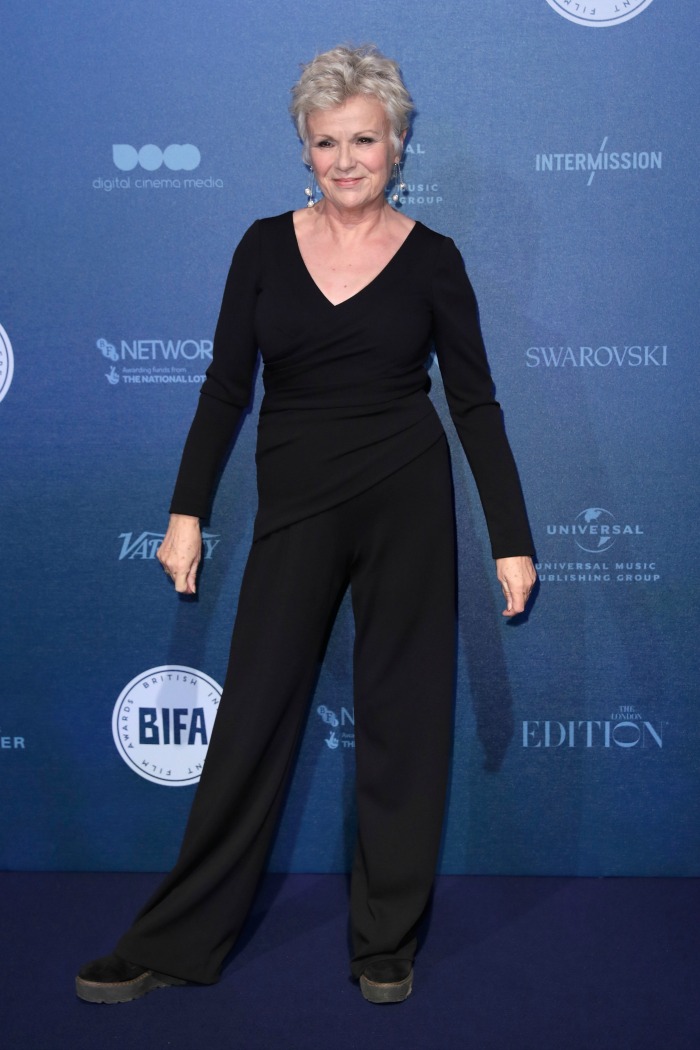 Walters has had lead roles in everything from Calendar Girls to Harry Potter and Mamma Mia.
Read more: Julie Walters reveals her delightfully down-to-earth 'dame' celebration
Ad. Article continues below.
She is also well known for earlier roles in Educating Rita, for which she received an Academy Award nomination for best actress and The Secret Diary of Adrian Mole Aged 13 ¾.
Walters was recently named Dame Commander of the British Empire by the Queen at Buckingham Palace.
Hello Magazine reports that Walters said the most exciting part of the whole becoming a dame was getting the letter in the mail.
Ad. Article continues below.
"I looked at it and thought 'what?' because it's that sort of very formal speak, 'what does this say?' then I saw 'dame' and I thought 'bloody hell'," she admitted.
But when it came to the official proceedings, she admitted she was a bit nervous about protocol. Talking to Press Association, she said it the moment was "not really real" for her.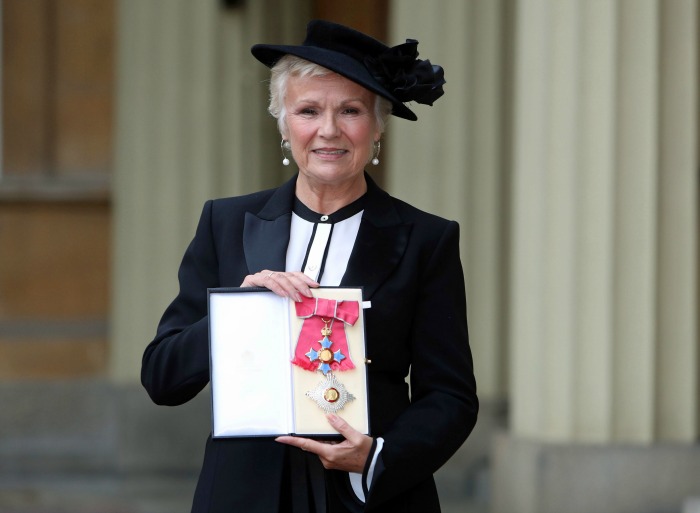 "It was slightly nerve-wracking, 'when do I curtsey?' But everyone is the same. It's one of those things where you feel relieved (when you've done it), then you look back and think 'how fabulous'," she said.
"I thought 'I wish my parents were here'. It was so numbing. The Queen said 'It's so marvellous that you've got this, I'm so pleased' and 'How long have you been doing acting?'. I said '43 years' and she said 'In so many different things, well done'."
Did you like Julie Walters' outfit? What is your favourite of her film roles?