Deportation row rages on as tribunal saves 'fake gay, Christian criminal'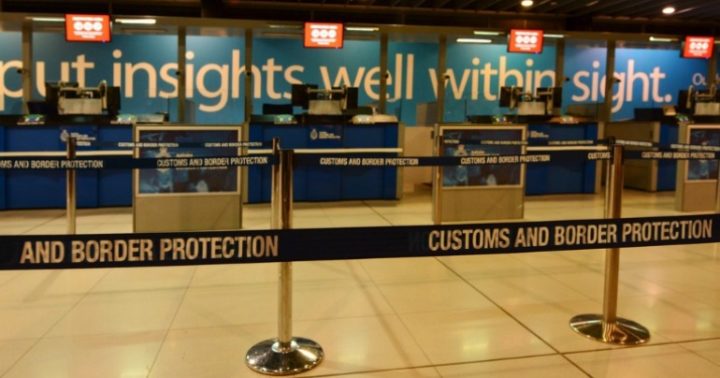 There have been a lot of controversial decisions over the last few years that have allowed criminals to stay in Australia despite some shocking crimes – and it's sparked a long-running debate over exactly what someone needs to do to be deported.
Now, an Iraqi father-of-seven with multiple criminal convictions has managed to avoid deportation – despite him allegedly pretending to be a gay Christian to stay in the country. The Administrative Appeals Tribunal (AAT) has once again overturned a decision by Immigration Minister Peter Dutton's department, after the department decided to deport the man.
The AAT provides independent reviews on decisions made by government departments. Its panellists are not publicly named, although its most senior executives are, and most of its decisions are not made publicly available. This case was, however, and the documents show that  the man – who has been claiming a disability support pension in Australia since 2014  and has stacked up almost 30 criminal convictions since arriving in Australia by boat in 1999 – told authorities his alleged sexuality and religious conversion could cause him to be him persecuted if he were forced to return to Iraq. 
After formally warning him in 2010 that further convictions would put his visa in danger, Dutton's department finally stripped the refugee of his visa in December 2016, resulting in him being put in immigration detention. It was then that the man applied to the AAT to overthrow the decision, and the panel has now given him his Australian visa back.
Ad. Article continues below.
While the AAT found "no substance" to his claim to be a gay Christian claim, the AAT found that the man would be unable to receive the care and medication he needs for his mental and physical health problems, if he were sent back to Iraq.
That's despite the AAT warning that "there is a very real and substantial risk that, once released from immigration detention, [the man] would return to illicit drug use and to the offending that has been associated with it in the past". "His offences are impressive in their 15 year time span, number and diversity. Taken together they convey the impression of a person who either has no real subjective commitment to, or very problematic ability to achieve, a law abiding existence," the tribunal documents added.
A spokesperson for the Department of Home Affairs told Starts at 60: "The Department is aware of this case, however cannot comment on specific details of individuals."
The case, however, has sparked a fresh debate over deportation laws, as one Twitter user commented that Australia was "no longer a democratic country", while another added, "The AAT must be closed down its a matter of community security overriding security concerns of the Immigration Minster in favour of criminal[s] that are a threat to people in the community".
Dutton himself has previously shared his anger over some of the AAT's more controversial rulings, and as a result, he won a battle last year for the power to overrule any AAT visa decision he believes is wrong. It's unclear if he'll be fighting this latest decision.
Ad. Article continues below.
The Courier Mail previously reported that the AAT had allowed a paedophile, a people smuggler and a person jailed for manslaughter to become citizens, against the department's advice. 
Read more: Immigration minister gets new powers on Aussie citizenship
After New Zealand-born Carl Stafford was convicted of rape last year, it emerged that the AAT had overturned a 2013 Immigration Department decision to cancel his visa on the basis of his lengthy record of offending. Stafford was thus able to stay in Australia to commit the 2015 rape.
Separately, the AAT's registrar told a Senate committee last year that the tribunal had overturned 60 Immigration Department decisions on protection and refugee visas since July 2014, the Herald Sun reported. Meanwhile, a scathing editorial piece in the Courier Mail last year accused the tribunal of "rolling out the welcome mat for murderers". Dutton hit out at the tribunal at the time for being "politically biased".
Read more: Tribunal allows foreign-born crims to stay in Australia
Ad. Article continues below.
As the Herald Sun reported at the time, the tribunal defended its decisions, describing them as "comprehensive". "Obviously we are concerned whenever there is coverage that might undermine confidence in the tribunal but we welcome scrutiny," AAT registrar Sian Leathem told the Courier Mail.
It comes as Queensland judge Leanne Clare said the courts were currently seeing a lot of refugees committing violent crimes. Speaking after she sentenced North African refugee Hamad Ardadi Tuba for a "chilling" armed robbery in Brisbane District Court,  the Courier Mail reported that Clare said "this court is seeing a lot of, a significant number of, refugees" from war-torn backgrounds "resort to violence".
"That has to be a concern for the protection of the community," she added.
Should Peter Dutton fight this latest decision by the AAT? Do you agree with the Queensland judge's concerns?