Michael Caton shares emotional same-sex marriage video ahead of vote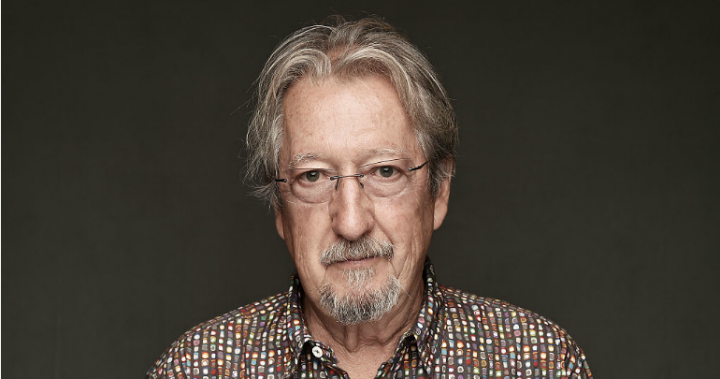 With the deadline looming for Australians to send in their postal vote for the marriage equality survey, an Aussie icon has taken to social media to have his say on the matter.
Actor Michael Caton, known for his role in Aussie hits including The Castle and Packed to the Rafters has shared an emotional video online, urging people to vote in favour of marriage equality.
The 74-year-old joined forces with the official Equality Campaign in Australia to deliver his message.
Caton admitted that he didn't know homosexuality existed until he finished high school, mainly because he grew up in the 1940s: "It wasn't until I joined the theatre that I started to meet gay people," he said.
This is going straight to the pool room!

It's the VIBE. #PostYourYES #VoteYES #MarriageEquality pic.twitter.com/4FtwiMHvi3

— AU Marriage Equality (@AMEquality) October 23, 2017
Ad. Article continues below.
"And, I went through two or three years of amateur theatre, meeting some great people. And it was a bit of a confrontation to me, you know, a conflict in myself because the word 'poofter' was obviously bandied around quite often."
Despite his initial worries, Caton said that it didn't take him long to accept his gay mates for who they were, saying: "I started to see them as just people and they became good friends of mine."
During one of his first major theatre jobs, Caton played a gay character and became very good friends with another actor, Alan.
In 1969 he met Alan's partner, John, and confirmed that they're still very much together after all these years: "They were together in 1969 and they're together now.
Ad. Article continues below.
"John is 95, Alan is 88, and they live together in a nursing home not far from where I live now. When I think of marriage equality, I think of what it could mean to them."
Caton acknowledged some of points that have been made by the "No" side of the campaign, but urged people to look past those arguments.
"Now get all of these things out of your mind like religious discrimination, what we're teaching our kids in schools," he warned.
"They're just red herrings. This is not about that. This is about people who want to make a commitment to each other."
He got emotional as he explained how much it would mean to his friends if their commitment was recognised by law before they died.
Ad. Article continues below.
"Is that too much to ask? I think not," he said.
"I urge you, respectfully, to vote yes for marriage equality."
It is believed that 12 million Australians have already voted in the survey, with the deadline of November 7 fast approaching.
For your vote to be counted, the Australian Bureau of Statistics recommends that you send your form back by this Friday.
Have you voted? Do videos like this impact the way you've voted in the marriage equality survey?