Kevin Spacey reveals long-held personal secret amidst scandal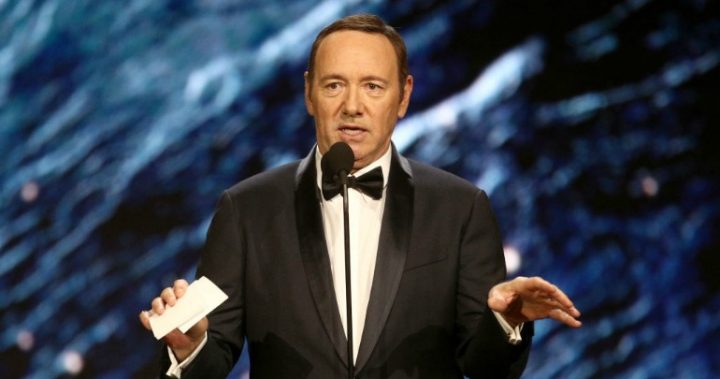 Hollywood actor Kevin Spacey has taken to social media to address something very personal about his life.
The 58-year-old has revealed that he's gay.
The news comes after the American Beauty star was accused of sexual misconduct.
Actor Anthony Rapp, 46, alleged that Spacey made sexual advances on him in 1986 when he was just 14 years old. Spacey would have been 26 at the time.
In a statement on Twitter, Spacey addressed both his sexuality and the alleged sexual attack.
Ad. Article continues below.
He explained: "I have a lot of respect and admiration for Anthony Rapp as an actor. I'm beyond horrified to hear his story. I honestly do not remember the encounter, it would have been over 30 years ago.
"But if I did behave then as he describes, I owe him the sincerest apology for what would have been deeply inappropriate drunken behaviour, and I am sorry for the feelings he describes having carried with him all these years."
— Kevin Spacey (@KevinSpacey) October 30, 2017
Spacey then dropped the bombshell about his personal life, explaining: "This story has encouraged me to address other things about my life. I know there are stories out there about me and that some have been fuelled by the fact that I have been so protective about my privacy.
Ad. Article continues below.
"As those closest to me know, in my life I have had relationships with both men and women. I have loved and had romantic encounters with men throughout my life, and I choose now to live as a gay man."
Spacey concluded that he wants to deal with this as honestly and openly as possible.
Across social media, the news divided fans of the House of Cards star.
One said: "Feels kinda gross that you're turning a story that should be about the victim (s)… into a story about you? Congrats on coming out, I guess?"
Another fan wrote: "Love you Kevin… wish I knew you personally, but I have great respect for you."
A third message read: "I just adore you. It's a shame that you felt that you even had to share such private things in the first place."
Are you surprised by Kevin's announcement?