'Actively dying' Connie Johnson 'breaks out' of hospice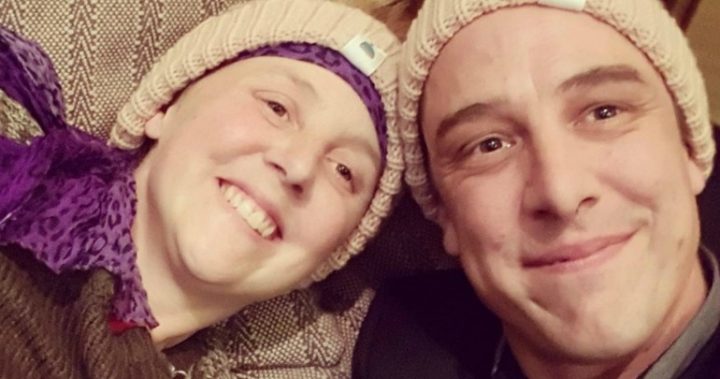 Actor Samuel Johnson's terminally ill sister Connie broke free from hospice on the weekend to show her support for their Love Your Sister charity.
Read more: Samuel Johnson's sister enters hospice for final days
Despite suffering through her final stages of both breast and liver cancer, Connie took to social media to post a rare carefree selfie yesterday showcasing a hopeful smile.
Ad. Article continues below.
In the caption, Connie refers to photographer Marie Ramos, who ran the "Heart As Big As Yours" art project in Canberra over the weekend which successfully raised $5,400 for Johnson's Love Your Sister charity.
The project involved gathering fingerprint moulds of celebrities and supporters in ceramic tiles in the shape of a love heart. 
Siblings Connie and Samuel made two of the 2,000 ceramic tiles Ramos hopes to collect after her next two events in Maroochydore and Melbourne.
After being diagnosed four years ago, mother-of-two Connie is now in her final stages and has dedicated her time to fundraising for cancer research with the help of family and friends.
Her brother Samuel has made it his job to ensure his sister's last days are as comfortable as possible.
Ad. Article continues below.
Just last month he surprised her with a white alpaca from the Alpaca Therapy charity organisation.
Read More: Samuel Johnson surprises sister with unlikely hospice visitor
The charity gained major media attention when Samuel dedicated his Gold Logie win last year to his sister and the Love Your Sister charity.
Would you break out of hospital if you could?