Millennial Lib leader wants to force you to sell your home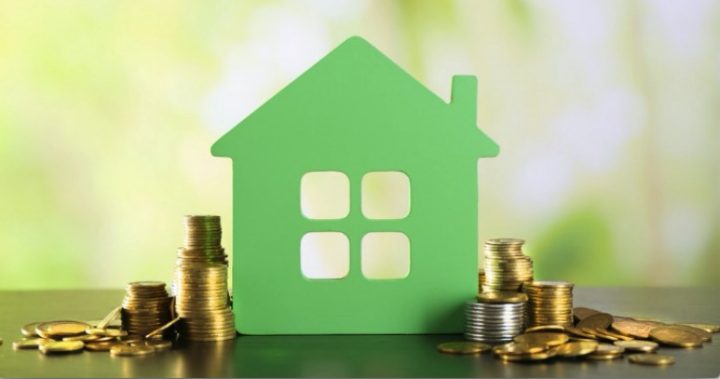 If this is the future of the Liberal Party, watch out, retirees!
Harry Stutchbury, the 26-year-old president of the New South Wales Young Liberals, reckons he's got the answer to Australia's 'housing affordability crisis', an answer so clever that it'll give the Liberals an electoral majority of the type Robert Menzies enjoyed 50 years ago.
Stutchbury's idea? That the current government stop "treading on eggshells around the pensions of retirees sitting on homes worth millions of dollars across Sydney and Melbourne's blue chip electorates", and end what he calls the perverse asset-testing rules that allow retirees to "sit on homes worth millions of dollars and still receive the pension".
In short, he'd like the family home included in the Age Pension asset test, so retirees are more inclined to sell up.
Removing the incentive to hold on to a big family home wouldn't just enable young Aussies easier access to the housing market, Stutchbury argues in an opinion piece for the Sydney Morning Herald, but also give retirees the opportunity to borrow against their home to obtain cash for a nicer retirement.
Ad. Article continues below.
It's not clear in the piece why he believes the latter would occur, given that equity release schemes are already available but unpopular, other than due to the fact that having had their access to the Age Pension removed by dint of their primary dwelling being means tested, some retirees may no longer be worried about the income test issues the extra cash would cause.
Nor is it clear why the writer believes that the property millionaires of some Sydney and Melbourne suburbs are representative of Australian pensioners more broadly, who are largely not sitting on homes worth millions of dollars.
The piece also appears to ignore the implications for aged care, a cost that many may need to meet in later life by selling said family home, given that the government is almost certainly not going to be able to meet the surge in demand for care that will be the result of an ageing population without assistance from the private sector, which rightly expects to be paid for its services.
But still, if it's going to result in decades of political dominance, perhaps the Libs may go for it. So, where does the Menzies comparison come from? Stutchbury says that home ownership rates increased from 50 per cent in 1949 to 71 per cent in 1966.
"Aspirational Australians, including hundreds of thousands of immigrants, were able to purchase and live in homes across the country," he explains. "On the back of this, Menzies built an electoral base that kept the Coalition in government for 23 years." 
Ad. Article continues below.
Do the same for today's young generation, the theory goes, and the Liberals will enjoy the same kind of support for years to come.
What's not mentioned is that it's not impossible that Menzies funded home-ownership incentives such as rent-to-buy schemes with the very money that today's pensioners and their parents put into the National Welfare Fund (NWF) in the belief that they were paying for the provision of their future pension.
It was the Menzies government that folded the fund into consolidated revenue in the 1950s, but workers haven't forgotten that the tax increase that funded the NWF, which has never been revoked, wasn't sold to them as a tax, but as a pre-payment toward a benefit they were promised in retirement.
In effect, many Aussies feel that they've paid for those Age Pension and that being 'permitted' to continue to own the home of their choosing isn't a unfair privilege as Stutchbury characterises it, but a right.
Of course, there are no doubt many pensioners who do not actually need to draw the pension – that's a fair point. But penalising the majority, when all are doing nothing more than abiding by the rules – which frequently change, to their detriment, as any look at the superannuation system will show! – is hardly likely to win support from the older voter demographic.
Ad. Article continues below.
It's a point that hasn't been lost on sitting Liberal ministers, including state MP David Elliott, wrote on Facebook that his voters in western Sydney had been able to afford a house the old-fashioned way, by working, saving and sacrificing, and didn't require a lecture from a "middle class eastern suburbs private school boy".
Federal Liberal Alex Hawke, the assistant minister for home affairs, also laid in to Stutchbury.
"It definitely was intellectually lazy and inaccurately posited that older people exercising their absolute right to stay in their own home as long as they want are somehow hurting young people from getting ahead," Hawke told the SMH.
Do you think too many pensioners abuse the primary dwelling exemption? Or it is retirees' right to draw a pension, regardless of their income? Are older Aussies preventing younger ones from 'getting ahead'?
Important information: The information provided on this website is of a general nature and for information purposes only. It does not take into account your objectives, financial situation or needs. It is not financial product advice and must not be relied upon as such. Before making any financial decision you should determine whether the information is appropriate in terms of your particular circumstances and seek advice from an independent licensed financial services professional.